Iraqi Prime Minister Concludes His Visit to Turkey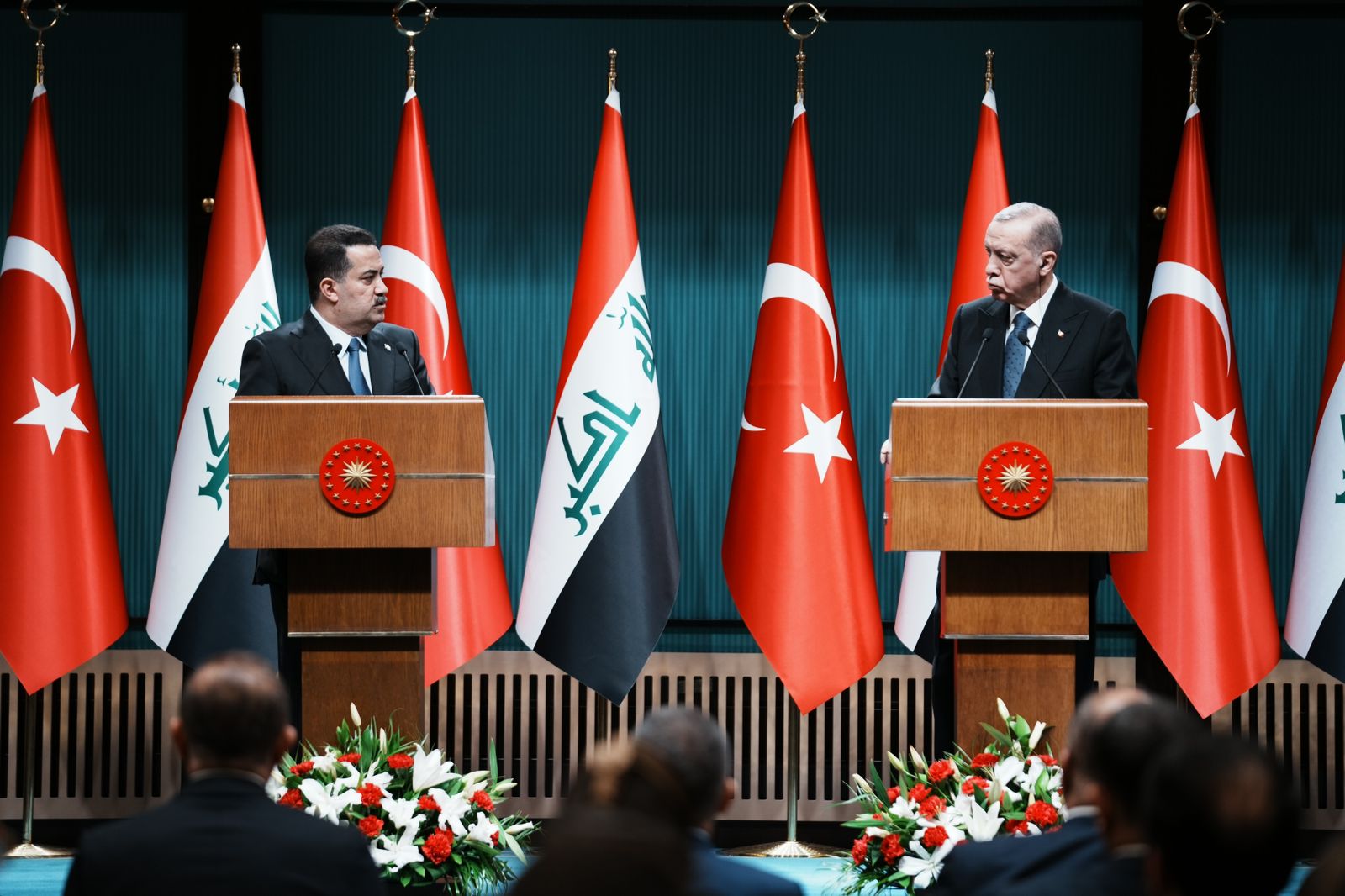 2023-03-22T14:18:30+00:00
Shafaq News/ Iraqi Prime Minister Muhammad Shia'a Al-Sudani has returned to Baghdad after completing his official visit to Turkey.
A senior government delegation accompanied Al-Sudani during the 48-hour trip, which began on Tuesday.
The visit came after Al-Sudani received an official invitation from Turkish President Recep Tayyip Erdogan on January 10, 2023.
During his visit, Al-Sudani and the Turkish President discussed various issues, including water rights, economic cooperation, and security matters.
In a joint press conference yesterday, Erdogan announced an increase in Iraq's private share of water for one month. "We decided to increase Iraq's share of water released into the Tigris River for a month," Erdogan said.
Iraqi Prime Minister's recent official visit to Ankara is the latest in a series of efforts by the two countries to strengthen diplomatic ties. Over the past few years, Turkey has been working on expanding its presence in Iraq through trade, investment, and military cooperation.
The two countries have also been collaborating on efforts to combat terrorism. However, there have been occasional tensions between the two nations, with Iraq expressing concerns over Turkey's military presence in northern Iraq and Turkey expressing frustration with Iraq's slow progress in rebuilding after years of conflict. Nonetheless, both sides have emphasized maintaining a strong and cooperative relationship.