Revolutionary Guards: Trump was unable to respond to a slap from us in Iraq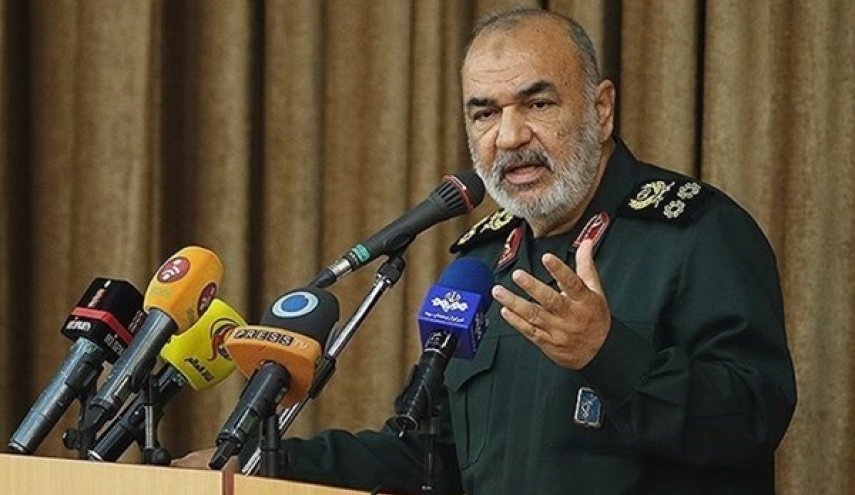 2020-01-27T14:34:26+00:00
Shafaq News / The commander-in-chief of the Iranian Revolutionary Guards, Major General Hussein Salami said on Monday that the United States of America was unable to respond militarily to striking Ain al-Assad base in Anbar, western Iraq, after the killing of prominent general ,Qassem Soleimani.
Major-General Salami said during a speech today at a conference of leaders of the Popular Mobilization Forces that "America announced after the assassination of the martyr Qassem Soleimani that it would respond militarily to any threat against it, but Trump was unable to respond to the slap he received from the Revolutionary Guards which targeted by a missile strike the most important American bases in Iraq".
On the evening of January 7, Tehran launched missiles at Ein al-Assad bases in Anbar and Erbil in Kurdistan Region, where 5,200 American soldiers are stationed in Iraq, in response to the killing of the commander of al- Quds Force in the Iranian Revolutionary Guard, Major General Qassim Soleimani.