U.S. officials visit Saudi Arabia to discuss regional security and energy issues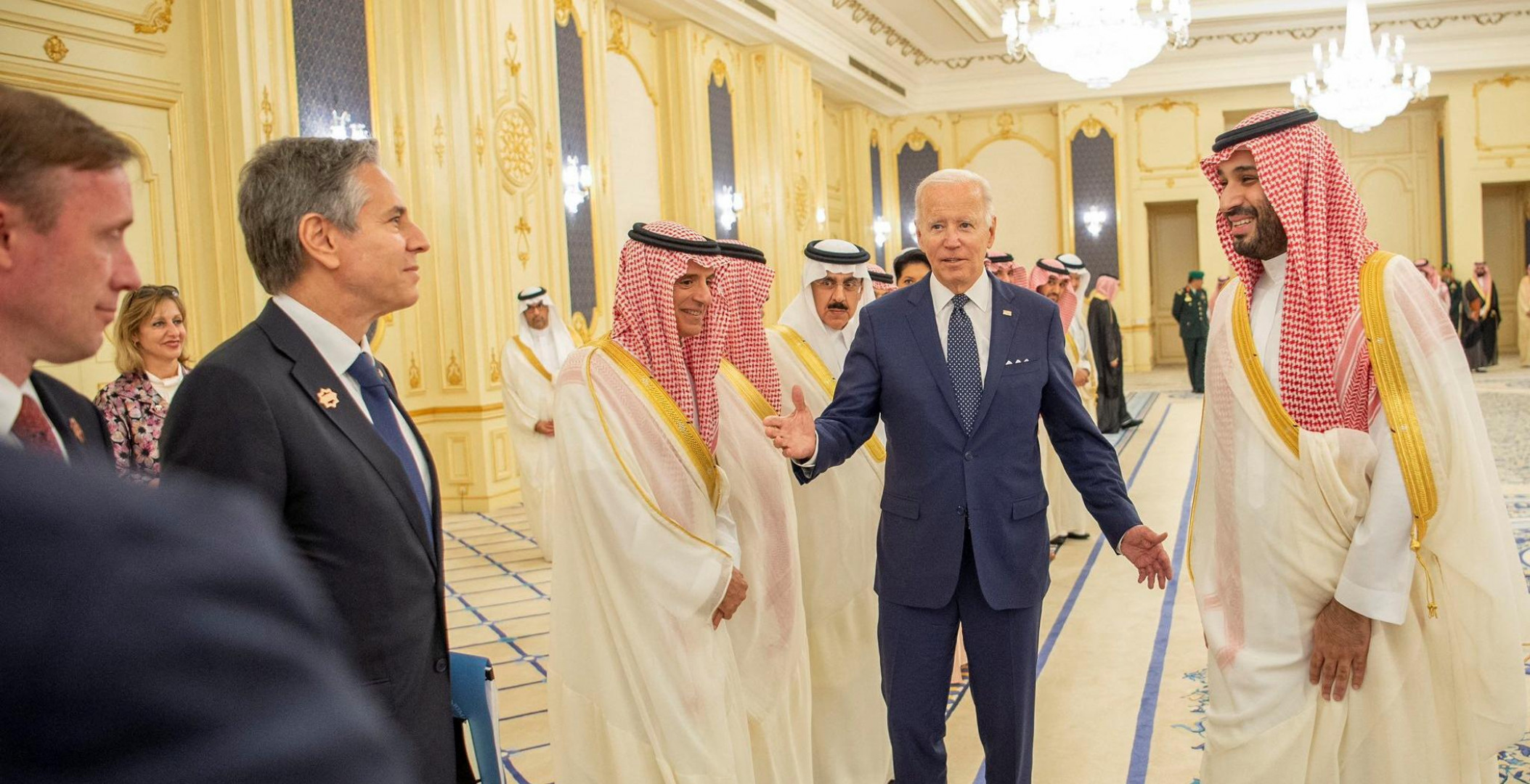 2023-04-14T16:49:12+00:00
Shafaq News/ On Friday, Brett McGurk, White House Coordinator for the Middle East and North Africa, and Amos Hochstein, the US Special Presidential Coordinator for Global Infrastructure and Energy Security, visited Riyadh to hold talks with senior Saudi officials.
The visit comes just two days after U.S. National Security Adviser Jake Sullivan held a phone call with Saudi Crown Prince Mohammed bin Salman Al Saud on Iran and Yemen.
This visit is the first to Riyadh by U.S. officials since the crisis that erupted between the two countries after a Saudi-led decision to cut oil production last October.
The Saudi Ministry of Foreign Affairs stated that the two U.S. officials met with Saudi Foreign Minister Faisal bin Farhan Al Saud to discuss ways to enhance coordination and serve the two countries' interests.
Sources told Axios that McGurk and Hochstein are expected to discuss regional security issues, such as diplomatic efforts to end the war in Yemen and the normalization process between Saudi Arabia and Iran. They will also discuss global infrastructure issues like fifth and sixth-generation network technology and energy files.
Despite the relationship between Saudi Arabia and the U.S. is concerned, both countries have been strategic allies for more than sixty years.
The two nations have cooperated on various issues, including energy and security. In addition, Saudi Arabia is a major purchaser of American military equipment, and the two nations have engaged in numerous joint military exercises.
One of the most significant sources of tension was the human rights record of the Saudi government, particularly about the ongoing conflict in Yemen and the murder of journalist Jamal Khashoggi in 2018.
Since taking office, President Biden has taken a more critical stance toward the Saudi government about the Khashoggi murder. In February 2021, the Biden administration released a declassified intelligence report that concluded that Saudi Crown Prince Mohammed bin Salman had approved the operation to capture or kill Khashoggi.
Following the report's release, President Biden announced that his administration would be taking several actions to hold the Saudi government accountable for this murder case. These actions included the imposition of visa restrictions on individuals believed to be involved in the murder and the imposition of targeted sanctions on some members of the Saudi royal family. However, the administration stopped short of imposing sanctions on the crown prince, citing the need to maintain relations with Saudi Arabia as an important regional partner.
On the other hand, a decision by OPEC+ to cut production the last November by two million bpd prompted bipartisan outrage in Washington at the time.
Despite these tensions, the U.S. remains an irreplaceable security partner in the Gulf.