Turkish President Erdogan announces killing of ISIS leader in Syria during intelligence operation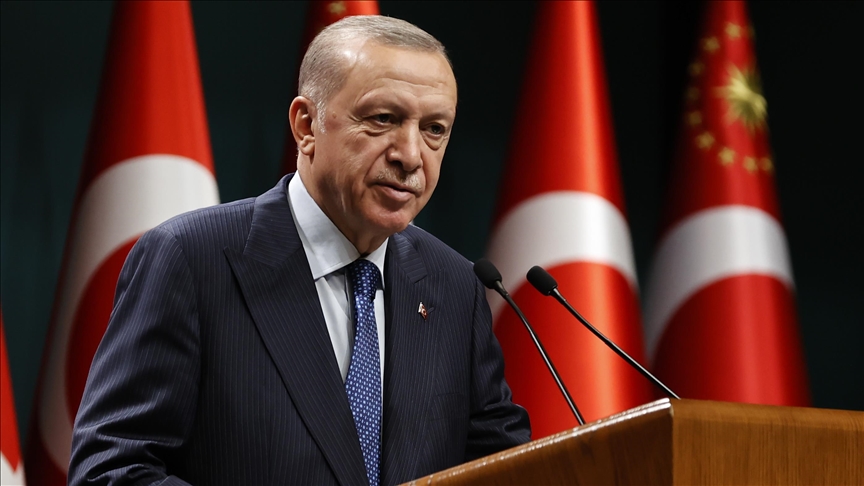 2023-05-01T06:45:10+00:00
Shafaq News/ Turkish President Recep Tayyip Erdogan announced that ISIS leader, Abu Hussein al-Qurashi, was "neutralized" by the MIT intelligence agency in Syria.
Last November, ISIS announced the death of its previous leader, Abu Hasan al-Hashimi al-Qurashi, replacing him with Abu Hussein al-Qurashi.
The operation came after Turkish police arrested 16 foreigners in Istanbul in early April as part of a security operation targeting ISIS and Al-Qaeda.
Anadolu News Agency reported that the Anti-Terrorism Branch in Istanbul raided 14 locations in 7 districts of Istanbul, resulting in the arrest of 16 foreigners who are suspected of being "foreign terrorist fighters."
Turkey has conducted several military operations in Syria in recent years, including Operation Euphrates Shield (2016-2017), Operation Olive Branch (2018), and Operation Peace Spring (2019). The operations aimed to target terrorist groups, establish a buffer zone in Syria, and provide a safe location for Syrian refugees. However, Turkey has been criticized for violating international law and causing civilian casualties. Turkey has defended its operations as necessary measures to protect national security and prevent terrorism.