Kurdish opposition party in Turkey decides not to field a presidential candidate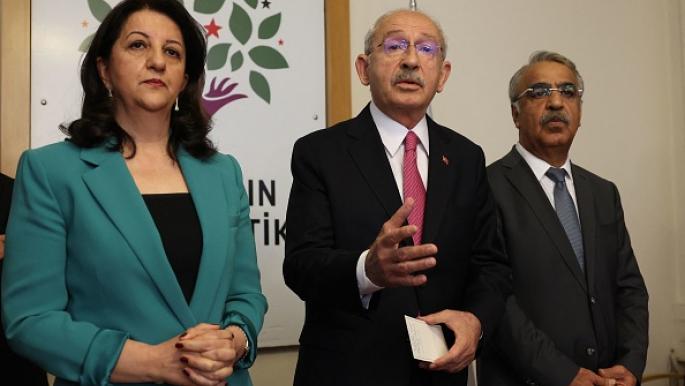 2023-03-22T15:50:45+00:00
Shafaq News/ The Kurdish opposition party in Turkey, the Democratic People's Party (HDP), announced that it would not nominate a presidential candidate in the upcoming elections.
The move signifies the party's support for Kemal Kilicdaroglu, the head of the Republican People's Party, who faces President Recep Tayyip Erdogan.
The HDP Kurdish party leads a coalition of five communist and leftist parties called the "Effort and Justice" coalition.
In a press conference, the Co-chair of the Kurdish party, Pervin Buldan, said, "We had previously announced that we would enter the elections with a presidential candidate. However, we reconsidered the decision, and as a result, we announced our new position."
Buldan emphasized the importance of achieving change with a parliamentary majority, saying, "We will wake up on the morning of May 15 with new hope...this will enable the Kurdish issue to be resolved through democratic and peaceful means through transparent dialogue."
Turkey's parliamentary and presidential elections are scheduled for May 14. The ruling Republican Alliance, led by Erdogan, is facing off against the opposition HDP's Alliance, with both sides vying for the support of Kurdish voters, who could play a decisive role in the outcome.
The Democratic People's Party is currently the only Kurdish party represented in parliament, with 56 members out of 600.