Kılıçdaroğlu clings to CHP seat after election loss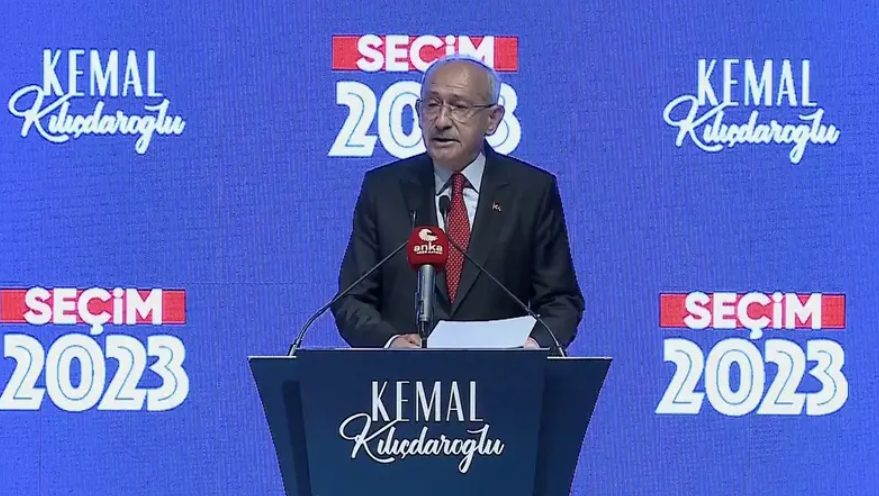 2023-05-29T07:14:22+00:00
Shafaq News / Kemal Kılıçdaroğlu stopped short of declaring his defeat in the runoff on Sunday in his first speech after the vote count neared the end. The leader of the Republican People's Party (CHP), who was nominated by a six-party opposition alliance, boasted about "25 million citizens" who voted for him but showed no signs of accepting his failure.
Former CHP members have been vocal in their calls for Kılıçdaroğlu to step down in the past as his party never had a strong showing against Erdoğan and his ruling Justice and Development Party (AK Party). Yet, Kılıçdaroğlu said he would continue "his struggle for the prosperity and peace of the nation."
"Our march is continuing, we are still here," Kılıçdaroğlu said.
This is the 13th loss of the CHP against Erdoğan and the AK Party, which has dominated the Turkish political landscape since 2002. Kılıçdaroğlu, who found himself as chair of the party when his predecessor Deniz Baykal stepped down over a sex tape conspiracy in 2010, fielded other candidates in the previous elections against Erdoğan, including Muharrem Ince, who ran under his Homeland Party (MP) in the first round of this election. Despite the opposition of the Good Party (IP), a member of the six-party opposition bloc, against his candidacy, Kılıçdaroğlu was fielded as a candidate.
(Daily Sabah)