France faces widespread protests and strikes over retirement age controversy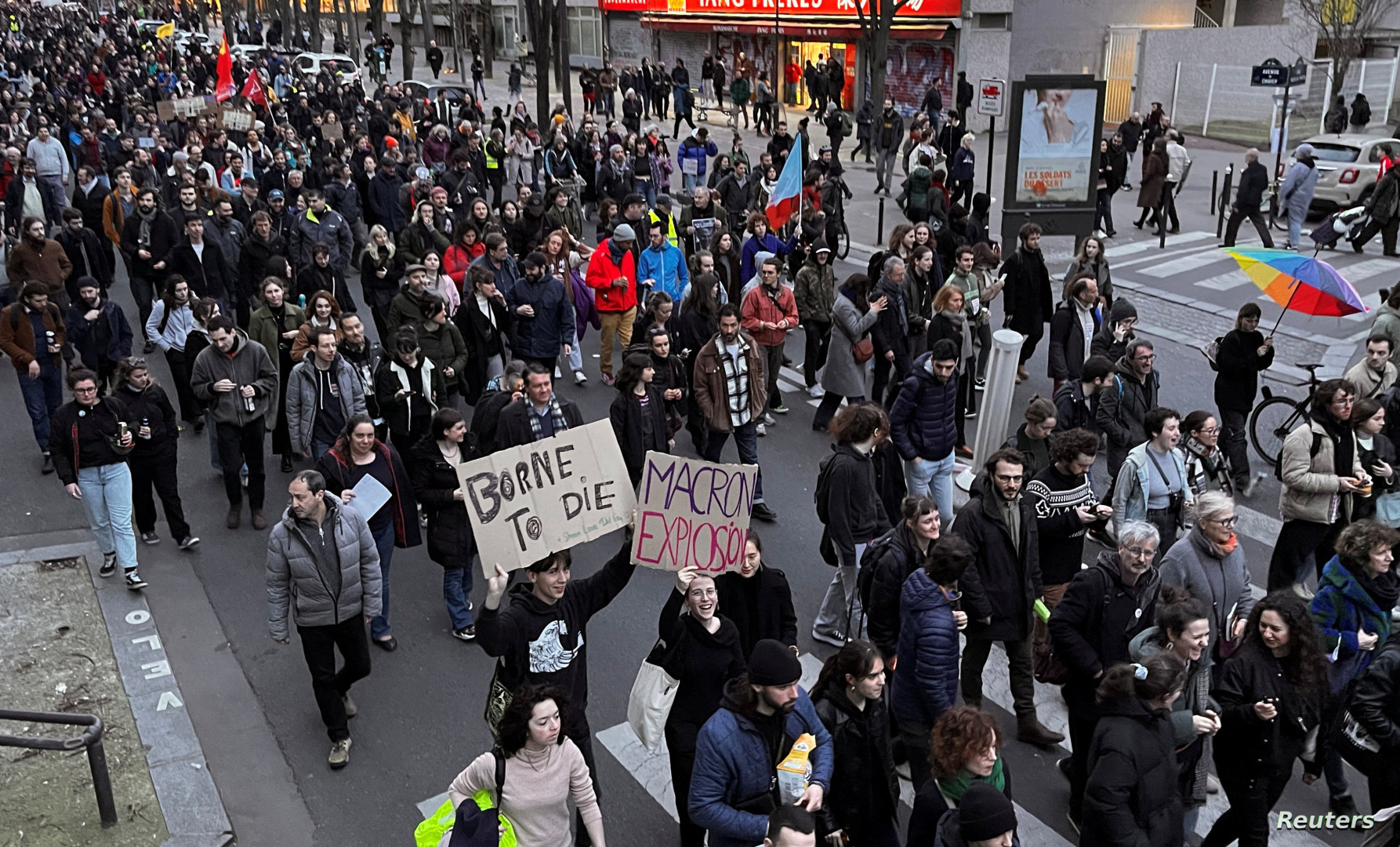 2023-03-18T20:34:00.000000Z
Shafaq News/ France has been experiencing widespread protests and strikes as the country's refineries continue to be affected.
The demonstrations are in response to the government's push to raise the retirement age without a parliamentary vote.
The strikes have led to the piling up of rubbish on the streets of Paris, with sanitation workers also joining the protests.
The situation has become the most significant challenge to President Emmanuel Macron's authority since the yellow vest protests of 2018.
On Saturday, a spokesman for Total Energies reported that around 37% of operational staff at the company's refineries and depots in France had gone on strike.
Meanwhile, strikes in the railway sector continue to rotate.
Riot police clashed with protesters on Friday evening in Paris, leading to 61 arrests.
The Paris region has now banned gatherings on the Place de la Concorde and the nearby Champs-Elysees. However, another rally is scheduled for later in the day in the Place de l'Etalia in southern Paris.
Macron's government claims that raising the retirement age is necessary to avoid the system going bankrupt.