Prosperity Comes to Sunni Provinces of Iraq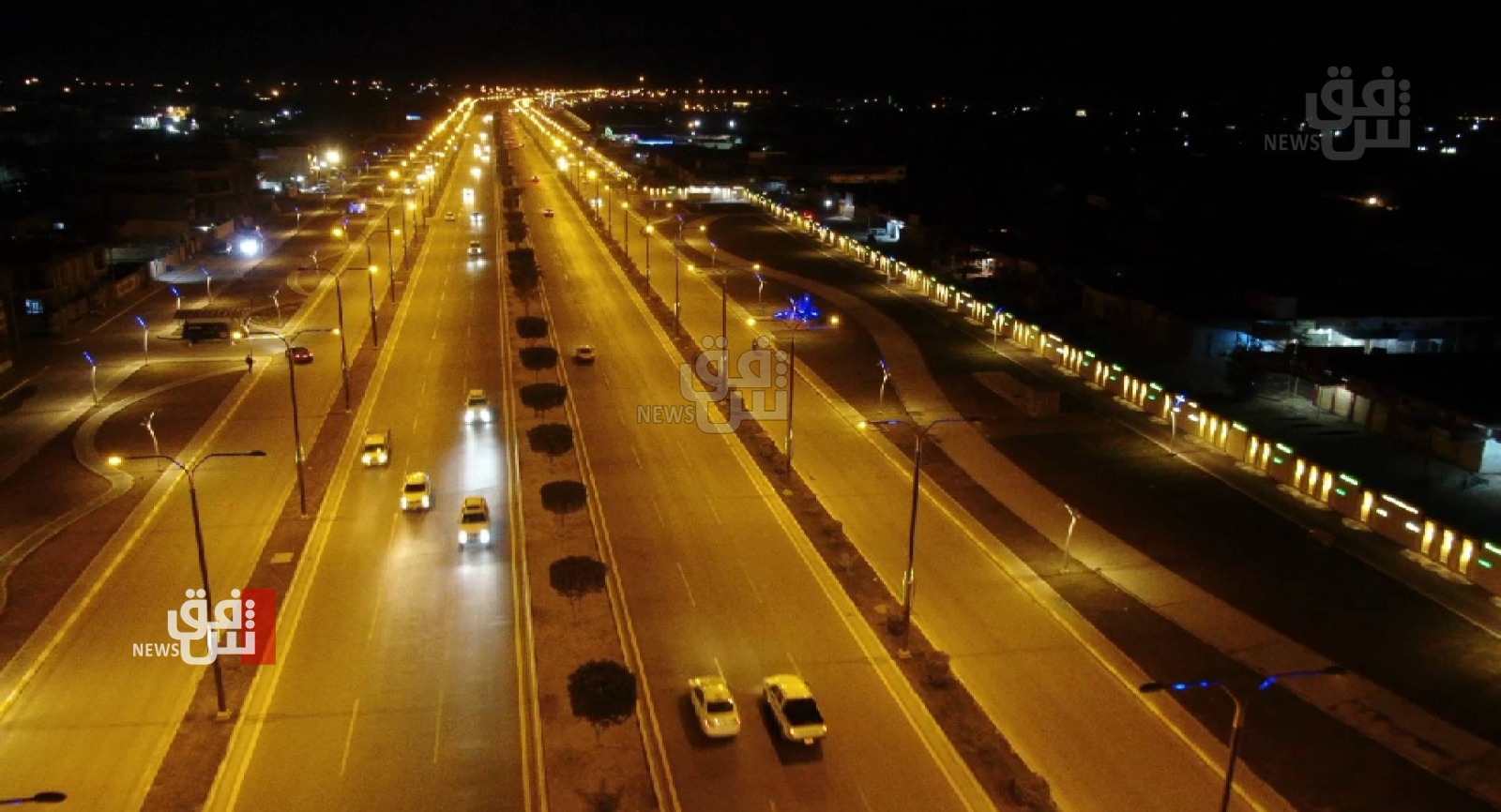 2023-01-22T17:15:14+00:00
Shafaq News/ Three major Sunni Muslim provinces in Iraq are witnessing great prosperity after their liberation from ISIS in 2017, with building projects underway worth billions of dollars.
These three Sunni provinces – Nineveh, with its capital in Mosul; Anbar, whose capital and largest city is Ramadi, and Salah al-Din, with its administrative center in Tikrit, represent more than a third of Iraq's area.
These Sunni-majority provinces are recovering after going through major crises since the entry of ISIS in 2014, when the Islamist group launched an offensive on the areas. During the ISIS operation, government funding was cut off, while the main parts of these cities were destroyed by air strikes and battles during the war to liberate the provinces.
More than 7 million people live in these governorates, most of whom now have returned after fleeing ISIS in 2014.
The value of the reconstruction projects in the provinces ranges between $60 billion and $100 billion, according to observers.
"We have finished removing 15 million tons of war remnants from Mosul, and there is more that can be done," Assistant Director of the Mosul Municipality Safwan Muhannad told The Media Line. "Twenty percent of the city's streets have been repaved so far, and work is underway to repave more, and there is a major expansion in infrastructure and urbanization."
Muhannad said that the left side of the city has been "completely reconstructed." There is still "a lot of work" to be done on the right side of the city, he said, due to the "complete destruction there, where terrorist groups were hiding."
More than 150 projects are currently in the works in Nineveh Governorate, according to Muhannad, and there are more to come as the budgets are approved.
"There are reconstruction projects throughout the entire province of Nineveh. The total number of projects has exceeded $15 billion so far," he said.
"The work was not easy to remove all this rubble. We are also working on completely renovating the infrastructure, and the projects are moving very quickly," Muhannad also said.
Ahmed Al-Alwani, a member of the Anbar Provincial Council, told The Media Line that projects underway in Anbar Province are worth more than $25 billion.
"Anbar Province is large, there is a lot of money for reconstruction, and the sheikhs of clans and tribes, senior politicians and merchants work side by side with us to carry out this task, and companies work very quickly and at a very large pace," he said.
Alwani added: "The achievement is very big. A lot of money has been spent, and hundreds of millions of dollars are being distributed to families whose homes were damaged in order to rebuild them again."
"There are also countries that helped in the reconstruction campaigns. Their role cannot be denied. There are also international organizations that help," he said.
Alwani said that the "remnants of war have been completely removed from the governorate, and most of the streets that were bombed and severely damaged have been reconstructed."
He added that there are also many private reconstruction projects. At the same time, "due to the weakness of government services, large housing complexes are being built. More than 100,000 housing units are planned to be built in various regions of Anbar province."
Alwani says that there is still more work to be done, "but what has been achieved so far is an achievement on the ground."
In addition to housing, large factories are slated for construction, including a concrete factory, he says.
Meanwhile, the process of returning the displaced to the region continues. Even so, according to Alwani, "there are more than 10,000 families so far who are still displaced, and we are working to get them back. The situation is now very safe."
Saadoun al-Jubouri, a director in Salah al-Din Governorate, told The Media Line that a large reconstruction campaign is going on in the area and that "this is evident in the province."
"Private projects are moving very, very quickly, and now you can see it directly and clearly," he said.
Iraqi journalist Khaled al-Hamdani, who currently is working as director of public relations at the Forum of Traders and Economists in Iraq, told The Media Line that the money for the building projects comes from budgets planned specifically for the reconstruction. Local merchants also are contributing. "It is true that there is also corruption in this field, but in general the reconstruction campaign is going well," he said.
"The people of Nineveh, Anbar and Salah al-Din governorates are mostly merchants and businessmen, and they are contributing to reforming their cities and regions, and work is progressing according to plan," he said.
The people living in the provinces also have been able to assume some control over their surroundings.
"The government finally decided to allow the people of these areas to take over their areas, and for them to be the ones to protect their areas, and to be able to work on them," Hamdani said.
This was possible in part because the Popular Mobilization Forces, made up of dozens of armed factions, were removed from these areas "and now police and army forces are being formed from the people of these provinces," he said.
Rafid Salman, a resident of the city of Mosul, told The Media Line that he is pleased with the new freedoms.
"Now we can go out. There are open areas around the clock, and there are many shops that have been opened, and the people of the city are returning to their homes," he said.
Amjad Razzaq, a resident of the city of Fallujah in Anbar province, is proud of the high quality of the building projects.
"I work in one of the large projects that are being built in Fallujah. It is a residential project that includes more than 2,000 houses, according to the highest standards," he told The Media Line.
"This matter has become very clear, the liberated areas are now going through a very big economic situation," he added.
Mazhar Kharbit, owner of a large contracting company in Anbar, told The Media Line: "Real estate prices have also begun to rise, and economic conditions are moving very quickly for the better. There are projects in all fields, and we will see these Sunni governorates better during the next five years."
Give the Gift of Truth This Jewish New Year
The Media Line has been leading for more than twenty years in pioneering the American independent news agency in the Middle East, arguably the first in the region. We have always stayed true to our mission: to provide you with contextual sourced and trustworthy news. In an age of fake news masquerading as journalism, The Media Line plays a crucial role in providing fact-based news that deserves your support.
We're proud of the dozens of young students we've trained in our Press and Policy Student Program who will form the vanguard of the next generation of journalists to the benefit of countless millions of news readers.
(Medialine)