Pope Francis marks the 10th anniversary of his election: how did his visit to Iraq affect the country?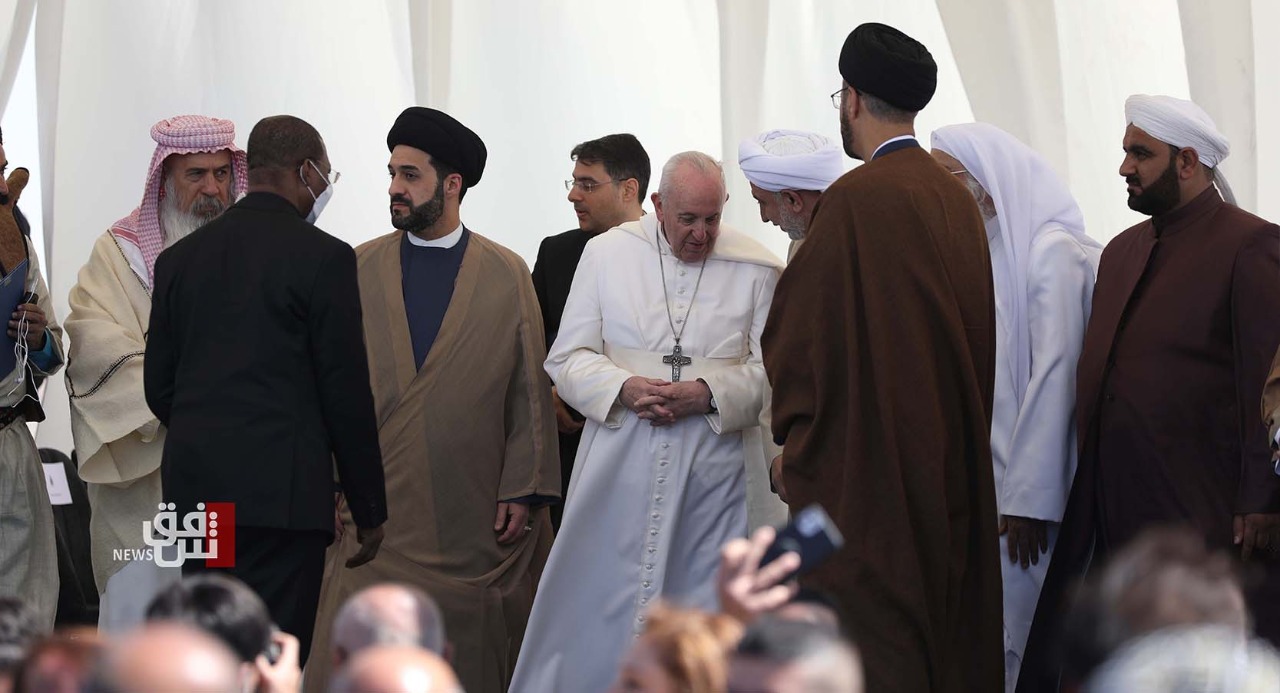 2023-02-19T15:34:10.000000Z
Shafaq News/ In less than a month, Pope Francis will mark the tenth anniversary of his election. Over the past decade, this maverick pontiff has captured the public imagination in countless ways including though his travels.
Jorge Mario Bergoglio of Argentina came into the papacy with a stay-at-home reputation, avoiding travel whenever possible during his years in Buenos Aires. Yet after his election he's proven every bit as mobile as his legendarily peripatetic predecessor Pope John Paul II, who once said that in the modern era a pope must be the successor not only of Peter but also Paul, serving as the church's Missionary-in-Chief.
The Polish pontiff made 104 international trips over 26 years, for an average of four per year; Francis has made 40 such trips in a decade, once again for an annual average of four. John Paul visited 129 countries in total, meaning around five per year, while Francis already has been to 61, for an annual average of more than six.
Just two weeks ago, Francis returned from a grueling six-day trip to the Democratic Republic of Congo and South Sudan, his third to sub-Saharan Africa, despite chronic arthritic pain in his right knee that's confined him to a wheelchair for most public appearances.
What's the impact of all that travel?
The hard truth is that while all papal trips may be equal, some are more equal than others. In a sense, a papal trip is like a blind date – some you'll remember forever, either for good or ill, while others are out of mind five minutes after they're over. (I defy anyone who wasn't actually there, for instance, to recall a single detail from Francis's 2018 jaunt to Estonia or his 2019 stop in North Macedonia.)
Iraq trip, March 2021
Every papal trip is, in a sense, an exercise in storytelling. A pope chooses to travel to a given destination in part because he believes it has a story the world needs to hear, and, for a few days, he lends it his spotlight.
Pope Francis's March 5-8, 2021, trip to Iraq was perhaps the best example of travel-as-narrative any pope has ever delivered.
To begin with, Iraq's own story is harrowing, made up of upheaval, violence, and unimaginable human suffering, all of it compounded by global neglect. Its Christian minority has been especially afflicted, a point Francis recalled with a visit to the Christian village of Qaraqosh that was devastated under ISIS occupation from 2014 to 2017.
Among other things, the trip displayed the iron nature of Pope Francis's will. Handicappers had predicted it would never happen, given a dicey security situation, the fact that the Covid pandemic was still at its peak, the cost, and the pope's own health. Francis was nevertheless determined to go, and go he did.
The high point came with Francis's outing to the holy city of Najaf on March 6, 2021, to meet Grand Ayatollah Ali al-Sistani, the spiritual leader of Shi'a Islam and arguably among the most important points of reference in the entire Middle East. Images of the two religious leaders embracing and jointly denouncing extremism and violence quickly became iconic; Iraq designated March 6 every year as a "National Day of Tolerance and Coexistence."
The atmosphere was electric. A young Iraqi psychology student in Rome named Sana Rofo told Italian TV that she'd never seen her country so united, enthusing, "The pope has performed a miracle!" Meanwhile, a tweet from an Iraqi Muslim watching the trip unfold went viral: "I hope the pope comes every year," he wrote, only half-kidding.
Once again, the pope's trip didn't solve all of Iraq's problems. It nevertheless offered a powerful counter-narrative about the country's present and possible future, and it's difficult to imagine any other experience that could have done so quite as persuasively.