Sulaimaniyah calls population: Movement is strictly prohibited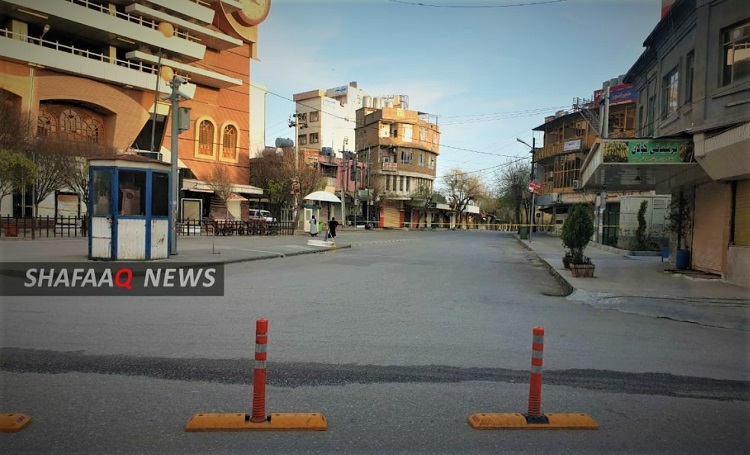 2020-04-04T09:30:35.000000Z
Shafaq News / Sulaymaniyah Province administration tightened on Saturday the procedures for imposing a curfew and decided to completely prevent movement within 48 hours.
Sulaymaniyah District Administration said in a statement today that "due to the sensitivity of the situation and the outbreak of Corona virus emerging in   Kurdistan Region, it was decided to tighten the curfew measures and the movement of the vehicles and pedestrian will not be permitted Legal accountability, Noting that the security forces were directed from today to subject those people who do not adhere to legal accountability
The statement said that due to fears of the spread of the virus during the 48 hours, movement will not be permitted in any way.
The Ministry of Interior of Kurdistan Regional Government decided on Friday to tighten curfew measures within the next 48 hours to reduce the outbreak of Corona virus.
The ministry's statement received by Shafaq News, said it will prevent roaming entirely even for pedestrians for the next 48 hours.
It added that the new decisions include preventing Asaish forces , police, Peshmerga and the Federal Army from using cars to break the curfew unless they are on official duty, otherwise they will be subjected to legal accountability.
The Ministry of Interior also prevented doctors and employees of the Ministry of Health from roaming in cars unless they are in official working hours, according to official documents, otherwise they would be subjected to legal accountability.
The curfew applies throughout Kurdistan Region until 10th of April.
The authorities had allowed pedestrians to roam on a limited basis for the purpose of fulfilling basic needs such as food and other necessities of daily life.