Masrour Barzani: We will develop the performance of Peshmerga on a scientific and modern basis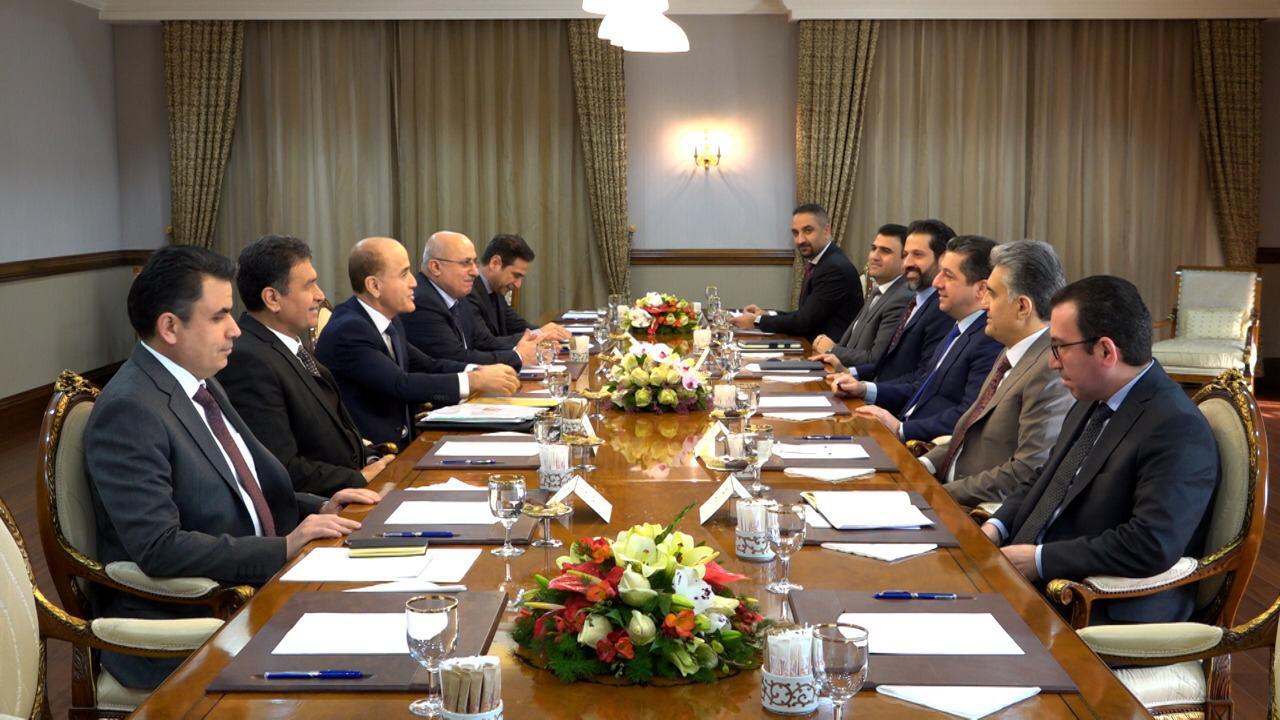 2020-01-26T13:11:37+00:00
Shafaq News / The Prime Minister of Kurdistan Regional Government, Masrour Barzani supervised today, Sunday, a meeting on reforms in Peshmerga Ministry, during which several files were discussed in the presence of Deputy Prime Minister, Qubad Talabani.
In the meeting, which was also attended by Peshmerga, Interior and Finance Ministers, the importance of continuing reforms in Peshmerga Ministry was emphasized within the government reform program, including (the Pension Reform Law, salaries, allowances, grants and concessions in Kurdistan Region - Iraq).
During the meeting, the Prime Minister said, "Peshmerga represent the identity of the people of Kurdistan, and their sacrifices have become a source of pride for the people of Kurdistan and the international community."
"We will do everything we can with the available capabilities to develop the performance of Peshmerga forces and reorganize them on a scientific and modern basis," the Prime Minister added.