America-Kurdistan affirms, Allawi government has a good relationship with Erbil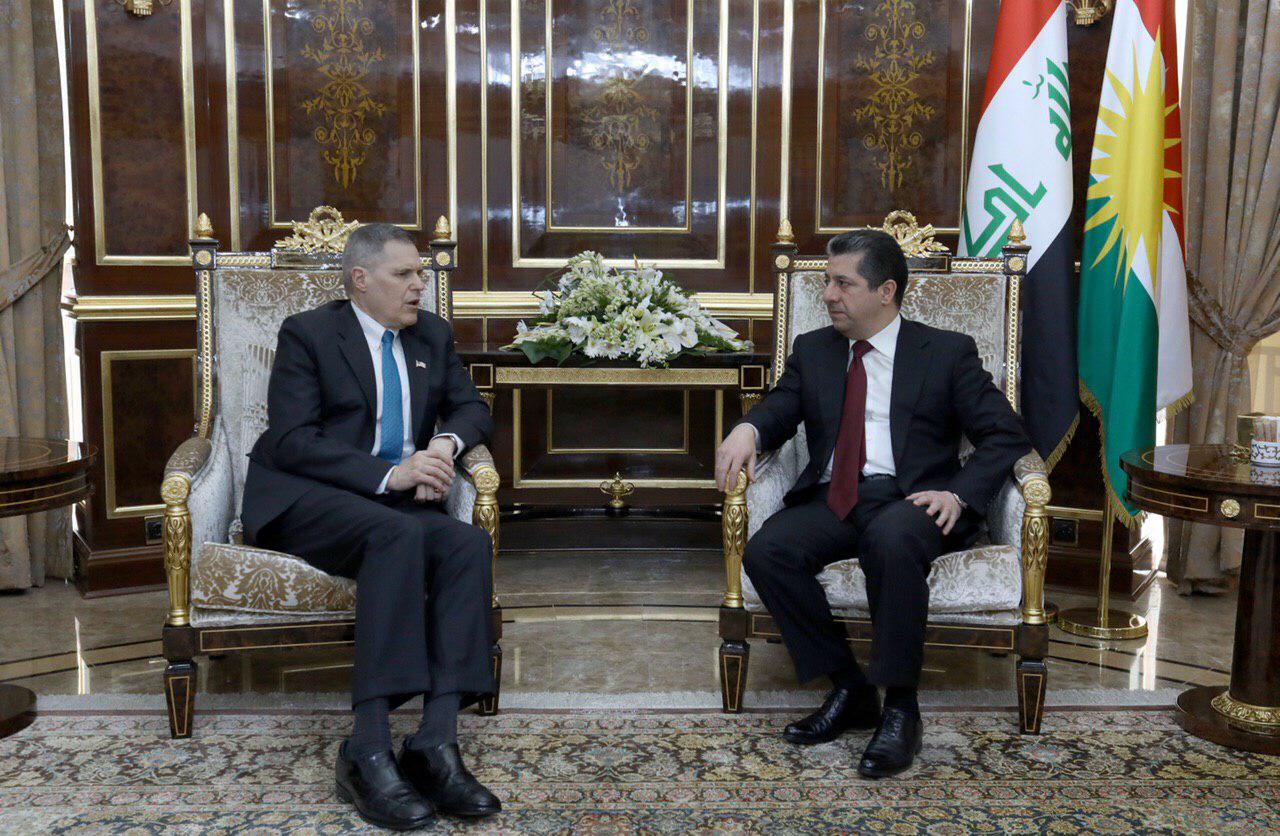 2020-02-05T17:37:14+00:00
Shafaq News / Kurdistan Regional Government Chairman, Masrour Barzani discussed on Wednesday, 5th of  February 2020, with the American Ambassador to Iraq Matthew Toller and his accompanying delegation ,the latest developments in the Iraqi arena and the region in general, as was stressed the importance of stabilizing the situation in Iraq.
It was stressed the need to form a government that will make the necessary reforms to be at the level of citizens 'ambition, represent all national and religious components in Iraq, to have a good relationship with Kurdistan Region and build balanced relations with neighboring countries and the international community based on the public interest.
This was indicated during the meeting the necessity of the international coalition continuing to support Peshmerga forces and the Iraqi army in facing ISIS threats.