President Barzani: Ankara has supported Erbil in difficult times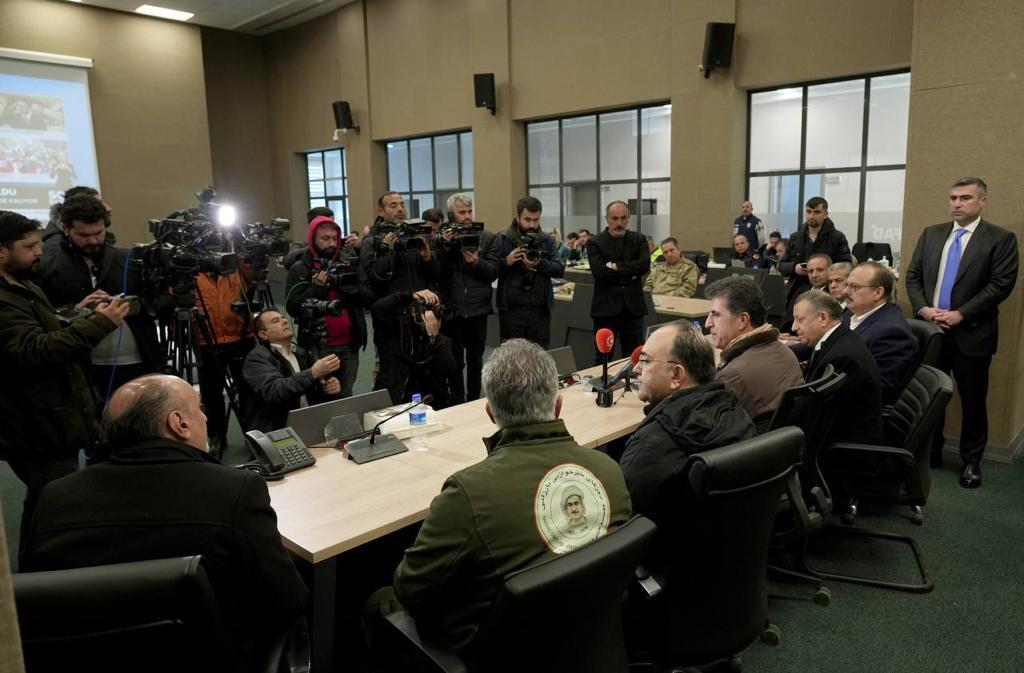 2023-02-14T10:52:34+00:00
Shafaq News/ President Nechirvan Barzani on Tuesday expressed the Kurdistan region's readiness to provide "all sorts" of assistance to the quake-affected territories in Turkey, recalling Ankara's support to Erbil in many "difficult" situations.
President Barzani's remarks came during a joint press conference with the ruler of Dilok and his deputy shortly after he arrived in the southern Turkish city.
"My visit aims to express condolences and empathy for the Turkish people and those affected by the quake," he said, "on behalf of the Kurdish leader Masoud Barzani and the people of Kurdistan, I offer condolences to the families that lost a beloved one and wish a speedy recovery to the injured."
"The people and government of Turkey supported us in all the bad situations and difficult times we experienced," said the president.
"We, in the Kurdistan region, are trying as much as we can to extend a helping hand to Turkey. I seize the opportunity to thank the Kurdistan Regional Government and the public sector in the region for the aid they provided," he continued.
"The Turkish government and President Erdogan are working hard to remedy the situation in the affected areas," he concluded, "Turkey is a great country. Surely, it will manage to overcome this crisis with its head held high."