Kurdistan's Council of Ministers discusses oil export resumption negotiations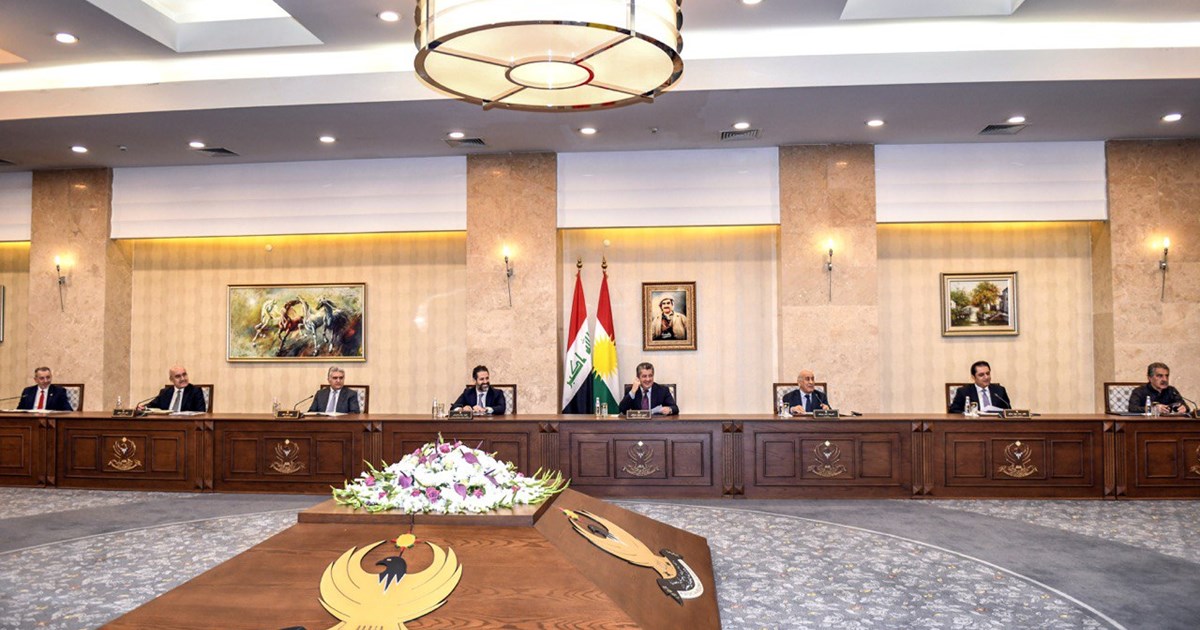 2023-11-15T20:08:04+00:00
Shafaq News/Kurdistan's Council of Ministers convened its regular weekly meeting today, chaired by Prime Minister Masrour Barzani and attended by Vice President Qubad Talabani.
The session addressed a range of topics on its agenda, focusing on the outcomes of joint talks between the Iraqi Ministry of Oil and the Kurdish delegation on the 12th and 13th of November regarding the potential resumption of Kurdistan Region oil exports.
A statement by the government said that the Prime Minister and relevant ministers presented an overview of the discussions held between the Kurdistan Regional Government (KRG) and the federal government delegation.
The federal delegation, led by the Deputy Prime Minister for Energy Affairs and the Federal Minister of Oil, engaged in several days of talks in Erbil.
Prime Minister Barzani reiterated the readiness of the Kurdistan Region to promptly resume oil exports, aligning with constitutional principles and respecting the constitutional powers and rights vested in the Kurdistan Region. He expressed hope for swift progress on the federal government's part to expedite preparations for the resumption of oil exports.
The Council of Ministers welcomed the positive trajectory of negotiations surrounding exporting the Region's oil, emphasizing its mutual benefit.
The cessation of oil exports had led to significant financial losses in the public treasury, amounting to billions of dollars. The Council stressed the importance of safeguarding the rights and entitlements of the Kurdistan Region in adherence to the Constitution.
Furthermore, the Council directed the Kurdish government delegation to persist in their efforts and discussions to ensure a favorable resolution in the ongoing negotiations. The resumption of oil exports holds significant economic implications for the Kurdistan Region and the broader federal government, emphasizing the shared interest in a cooperative and constructive outcome.