Kurdistan Region President Barzani holds talks with German delegation on bilateral relations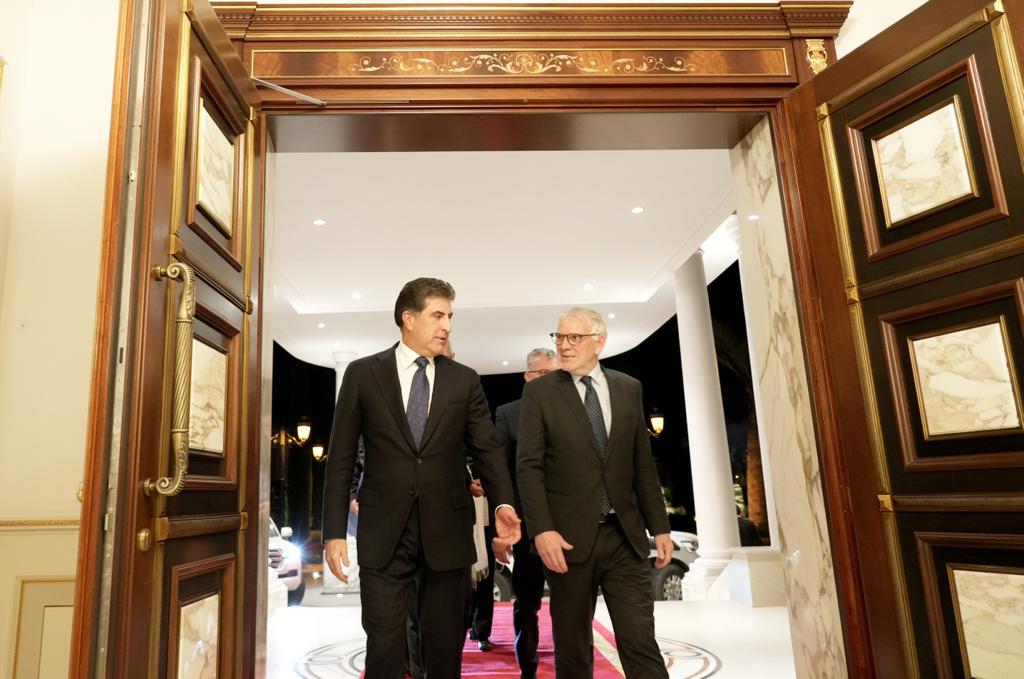 2023-05-01T20:25:54+00:00
Shafaq News/ On Monday, the President of the Kurdistan Region, Nechirvan Barzani, held talks with a high-ranking German delegation led by Jochen Flasbarth, the State Secretary at the Federal Ministry for Economic Cooperation and Development, to discuss bilateral relations between the two parties.
According to a statement by the Kurdish presidency, the meeting was held in Erbil and attended by the German Head of political staff at the Ministry of Finance, Werner Gatzer, the German ambassador to Iraq, Martin Jaeger, and the German consul in Erbil, Klaus Streicher.
No further details were provided about the content of the meeting.