Kurdish parties in Kirkuk started holding meeting to prepare for the early elections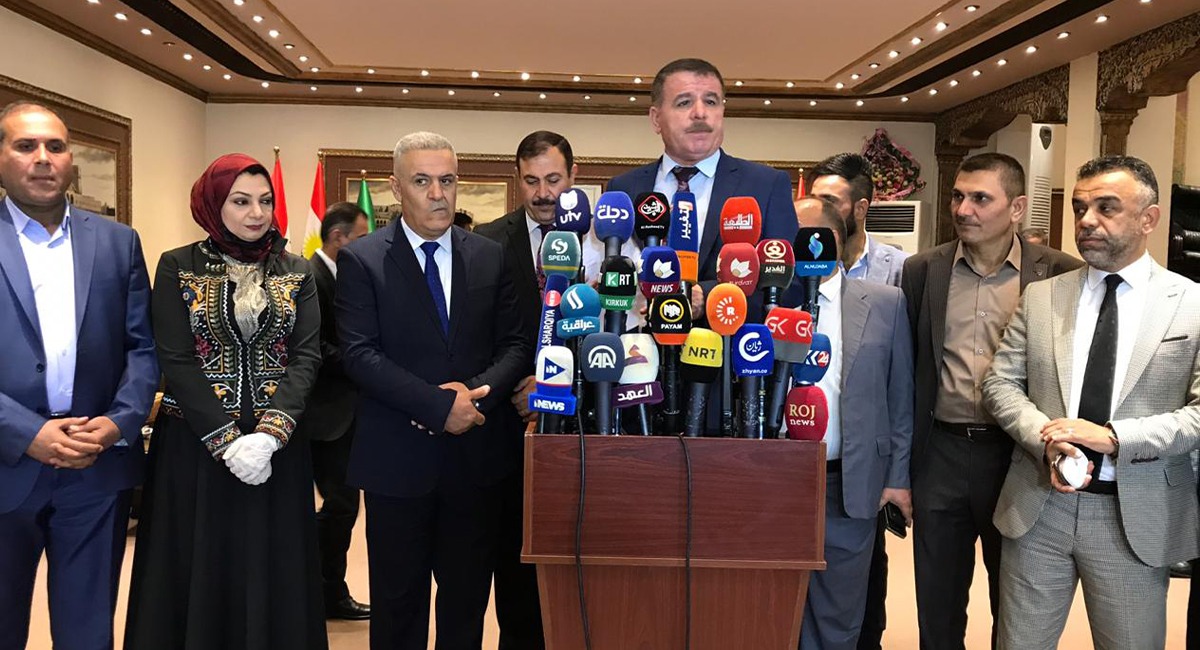 2020-09-09T10:14:12+00:00
Shafaq News / The Patriotic Union of Kurdistan announced on Wednesday that the Kurdish parties in Kirkuk governorate will begin holding meetings with the rest of the governorate's components, to prepare for reaching understandings regarding the early elections to be held in the middle of next year.
"There is good understanding with the council, as we must lay a cornerstone for harmony in this province", said the official of the National Union Organization Office in Kirkuk, Muhammad Othman, in a joint press conference held today with representatives of the Arab Council.
He added, "The two sides agree that this governorate will be managed with the participation of everyone. We should work together in resolving problems that Kirkuk suffer from", adding, "none of us had succeeded in managing the province alone".
Othman added, "We must work on the election file, balance and services. We also discussed several topics, and we hope that this meeting will be a good opening".
"The Kurdish parties from now on will start holding other meetings with the Arab Council, and will seek similar meetings with the Turkmen and Christian constituents because we have reached a complete conviction that we can manage the province together", Othman concluded.