Kurdish organization denounces Turkish intelligence for targeting one of its members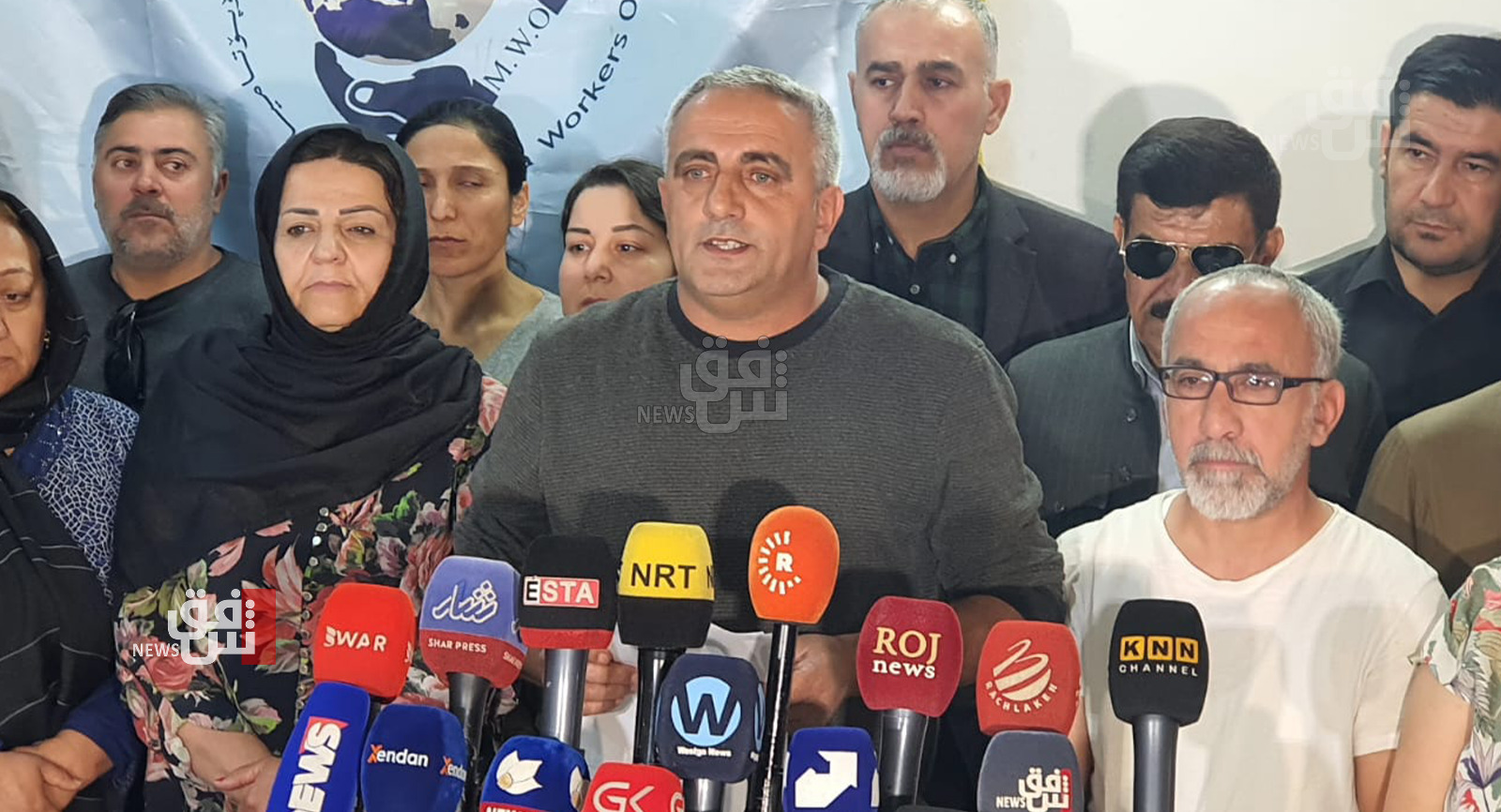 2023-04-19T10:13:08+00:00
Shafaq News/ The Mesopotamia Workers Organization has denounced the recent assault on one of its members by Turkish intelligence operatives in Duhok province.
Musa Khaled, a spokesperson for the organization, conveyed this consternation during a press conference in Sulaymaniyah on Wednesday.
"The pervasive Turkish intrusion into Kurdish affairs poses a substantial threat to our very existence, exhibiting a flagrant disregard for our lives and dignity," he said.
Khaled emphatically censured the pursuit of Kurdish political figure Hussein Trly by Turkish intelligence last Monday in Duhok.
"Trly epitomized dedication, having withstood incarceration and excruciating torment in Northern Kurdistan prior to seeking sanctuary in Duhok, akin to thousands of fellow beleaguered Kurds in Turkey."
The spokesperson underscored the plight of the multitudes of Kurds in Turkey who, in an attempt to escape persecution, torture, and imprisonment, found themselves compelled to emigrate to Europe and Iraqi Kurdistan.
Khaled accentuated that, notwithstanding their exodus from Northern Kurdistan, the specter of Turkish threats continues to loom large over their lives, as evidenced by the assassination attempts on their members in Sulaymaniyah.
Addressing the Turkish state, Khaled proclaimed, "for four decades, you have relentlessly oppressed the Kurdish populace and hounded its progeny; yet, you remain incapable of subverting the indomitable spirit of the Kurdish people."