Archaeological site dating back over 2500 Years unearthed in al-Sulaymaniyah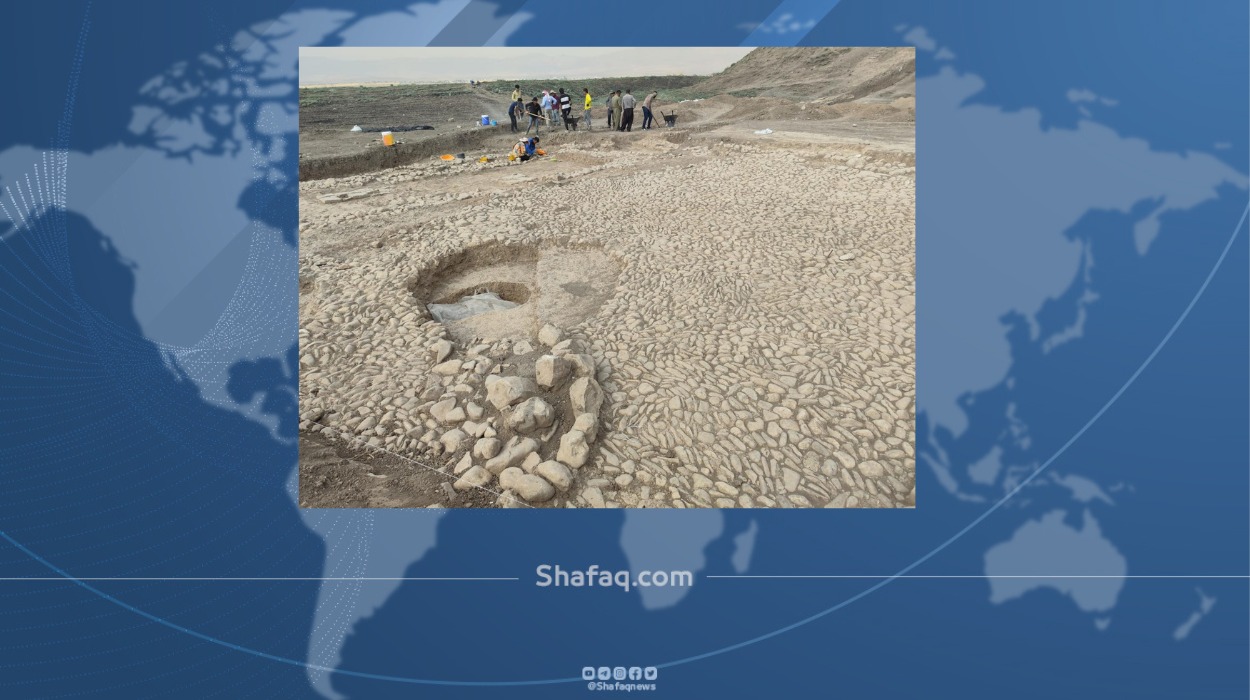 2023-08-20T10:29:47+00:00
Shafaq News / The local government of al-Sulaymaniyah Province announced on Sunday the momentous discovery of an archaeological site with a historical pedigree exceeding 2500 years, nestled within the precincts of "Tall Yasen," situated in the "Tangro" district.
The head of the provincial government in al-Sulaymaniyah, Haval Abu Bakr, disclosed that after a week of meticulous labor, a Japanese archaeological team has unearthed a cluster of antiquarian sites at "Tall Yasen." He elaborated that the remnants, remnants of houses, alleyways, tombs, and sundry other artefacts, harken back to an epoch over 2500 years in the annals of time.
In an announcement that reverberated through the region, the Directorate of Antiquities in al-Sulaymaniyah, within the Kurdistan Region, affirmed the unearthing of an archaic archaeological site in collaboration with a British university, during the month of June, 2023. The Director of al-Sulaymaniyah Antiquities department, Hasan Hamah Gharib Hussein, recounted to Shafaq News Agency at the time, "An excavation was undertaken at a site spanning over 11,000 years in Sulaymaniyah, in partnership with a British expedition from the University of Reading."
Hussein further expounded, stating, "Positioned 50 kilometers northwest of al-Sulaymaniyah, precisely adjacent to the Zirzi and Qazqapan caves on the banks of the Rizan River, in the vicinity of Jamey Rirzan, al-Sulaymaniyah."
He also revealed that the site was previously subject to excavation by the British University of Chitaku in 1926/1928, albeit for a brief interlude.
Regarded as one of the most venerable archaeological sites unveiled in the annals of human history, this location dates back over 11,500 years, effectively predating 9500 BCE.
Within this site's perimeters, a treasure trove of tools for hunting and survival have been unearthed, serving as a testament that humans once inhabited this terrain, which has not remained isolated from life's ebb and flow throughout the chronicles of time.