US has invested +$172 million in Iraq since 2012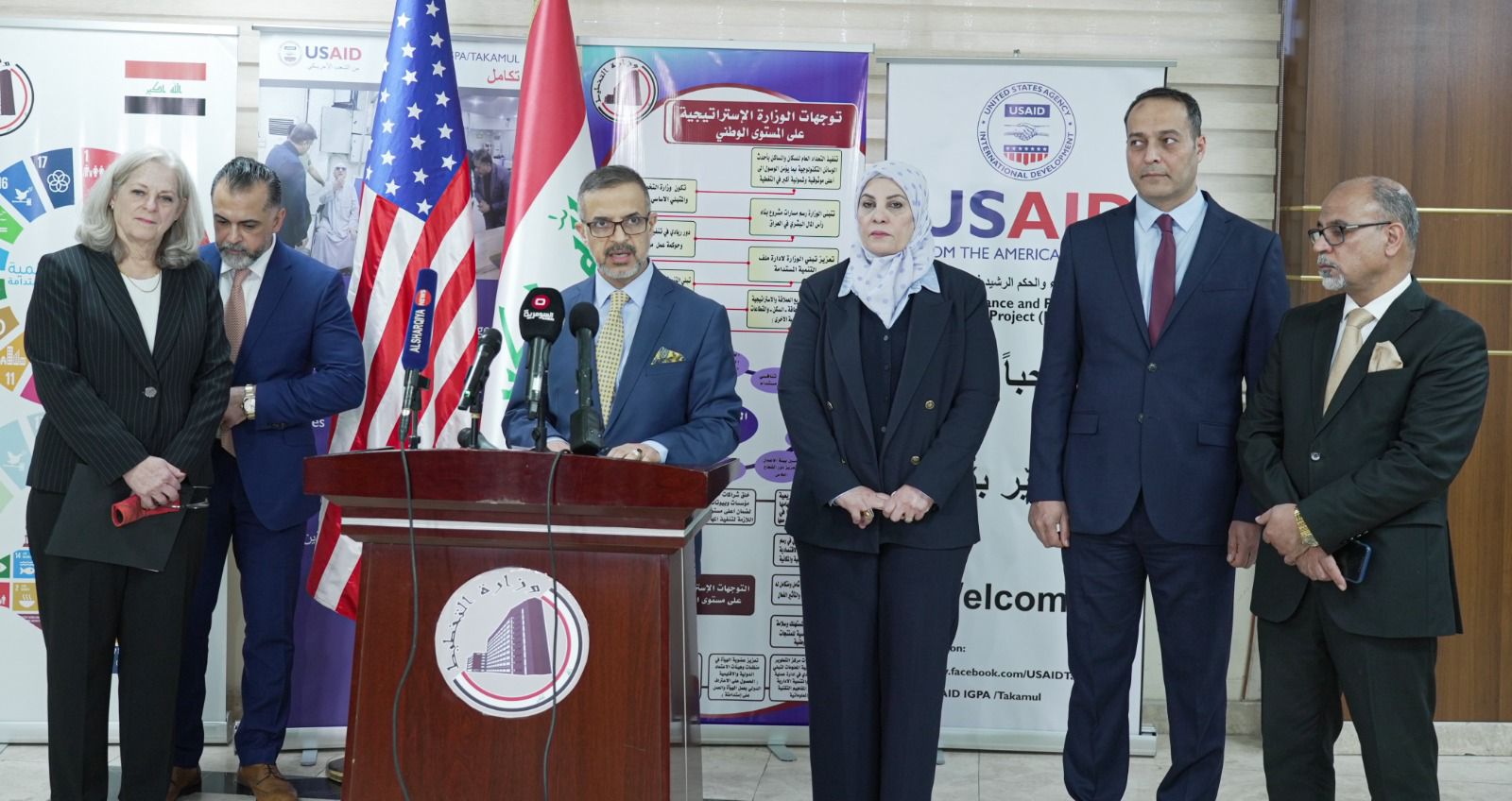 2023-02-01T17:34:36+00:00
Shafaq News/ Iraq's Minister of Planning, Mohammad Ali Tamim, expressed Iraq's willingness to bolster its partnership with the United States in a bid to meet sustainable development goals and lay the foundations of good governance.
Tamim's remarks came during a joint press conference with the US Ambassador to Iraq, Alina L. Romanowski, at the ministry's headquarters earlier today, Thursday.
"We have attached, within the government program, exceptional importance to applying the principles of good governance in order to achieve a better life for citizens," Tamim said.
Tamim added, "Achieving the desired results from all these partnerships, policies, and events require working to sustain their application and continuity within government institutions at all levels."
Ambassador Romanowski expressed "deep gratitude on behalf of the United States for the support provided by the Government of Iraq and the Kurdistan Regional Government in promoting good governance and improving basic public services."
She added, "Since 2012, USAID has invested more than $172 million to improve basic services, enhance budget transparency, and improve government response and effectiveness in meeting public service needs."