Former Iraqi PM: Iraq allocates over $10 billion for "Iraqi-Chinese framework agreement" in tripartite budget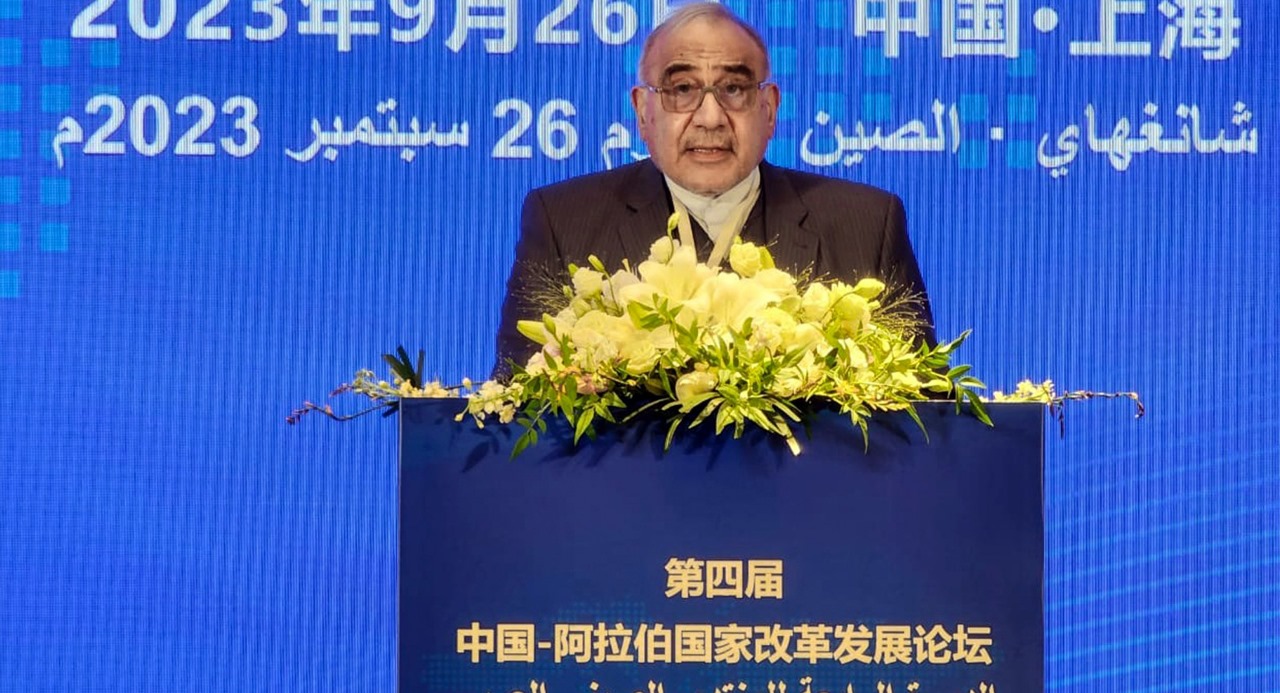 2023-09-26T11:57:32+00:00
Shafaq News/ Former Iraqi Prime Minister Adel Abdul Mahdi announced during the fourth session of The China-Arab States Forum on Reform and Development in Shanghai that Iraq has allocated more than $10 billion in the tripartite budget for the implementation of the "Iraqi-Chinese Framework Agreement."
Abdul Mahdi highlighted China's comprehensive strategic partnerships with 14 Arab countries, including Iraq, emphasizing that trade exchange between China and Arab countries in 2022 amounted to $431.442 billion, representing a 30% annual increase.
He noted that 17 Arab countries have become members of the Asian Infrastructure Investment Bank (AIIB) and highlighted the progress made in China's Belt and Road Initiative with Arab nations. Abdul Mahdi also mentioned the Arab foreign ministers' support for the initiative and strengthening the Arab-Chinese Cooperation Forum mechanism.
Iraq, among other Arab nations, has approved substantial funds in its state budget for 2023-2025 to support the "Iraqi-Chinese Framework Agreement."
The Belt and Road Initiative, launched in the 19th century to connect China with the world, is considered one of human history's most extensive infrastructure projects. It aims to enhance regional connectivity and build a brighter future. The project is set to be completed by 2049, coinciding with the centenary of the founding of China.