"UNAMI" Reveals the "Motives" Behind Plasschaert's Visit to Iran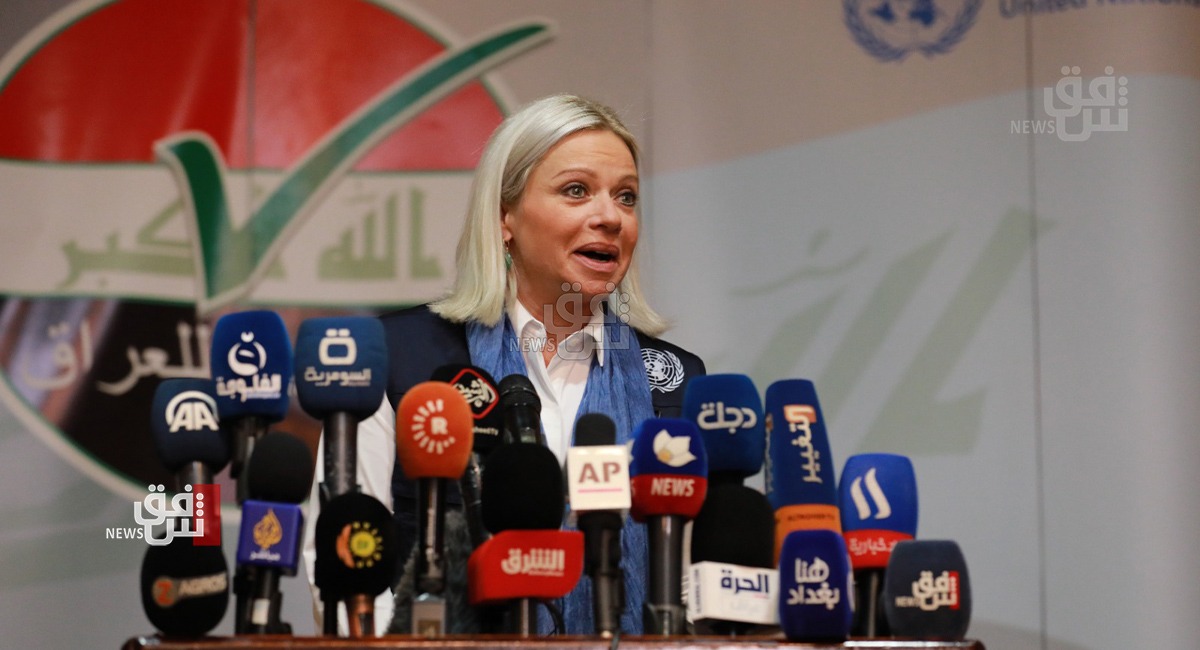 2023-07-30T14:16:11+00:00
Shafaq News / The United Nations Assistance Mission for Iraq (UNAMI) described the visit of the Special Representative of the Secretary-General for Iraq, Jeanine Hennis-Plasschaert, to Iran today, Sunday, as part of the mission's efforts to facilitate dialogue and cooperation among regional countries.
Hennis-Plasschaert visited Tehran today, leading a delegation from UNAMI, and met with the Iranian Foreign Minister, Hussein Amir-Abdollahian.
According to an UNAMI statement, the visit "aligns with UNAMI's mandate to facilitate regional dialogue and cooperation to support Iraq. UNAMI chief has previously visited several other countries in the region."
Recently, Hennis-Plasschaert visited Turkey. Before that, UNAMI delegations visited Jordan, Kuwait, and several other countries in the region.
Per the authorization given to the mission by the UN Security Council, the statement emphasized that "the Special Representative of the Secretary-General and UNAMI provide advice, support, and assistance to the Iraqi government in facilitating regional dialogue and cooperation, including issues related to border security, mine clearance, improvised explosive devices, war remnants, energy, trade, environment, water, climate change impacts, particularly desertification and drought, resilience-building, infrastructure, public health, and refugees."
Iran's news agency "Fars" reported that today in Tehran, Iranian Foreign Minister Hussein Amir-Abdollahian met with Hennis-Plasschaert for high-level talks relevant to the situation in Iraq.
The visit is Hennis-Plasschaert's first to Tehran under the incumbent government. Her last trip to Tehran was a two-day visit in January 2020.
In December last year, Hennis-Plasschaert, met with the Iranian Ambassador to Baghdad, Mohammad Kazem Al Sadiq, during which they reiterated their support to the government of Mohammed Shia al-Sudani.
The Secretary-General of the United Nations, António Guterres, appointed Jeanine Hennis-Plasschaert as his Special Representative for Iraq and Head of UNAMI in August 2018. She assumed her position on December 17, 2018, succeeding Ján Kubiš.