UN Secretary-General, Jordan's King address global challenges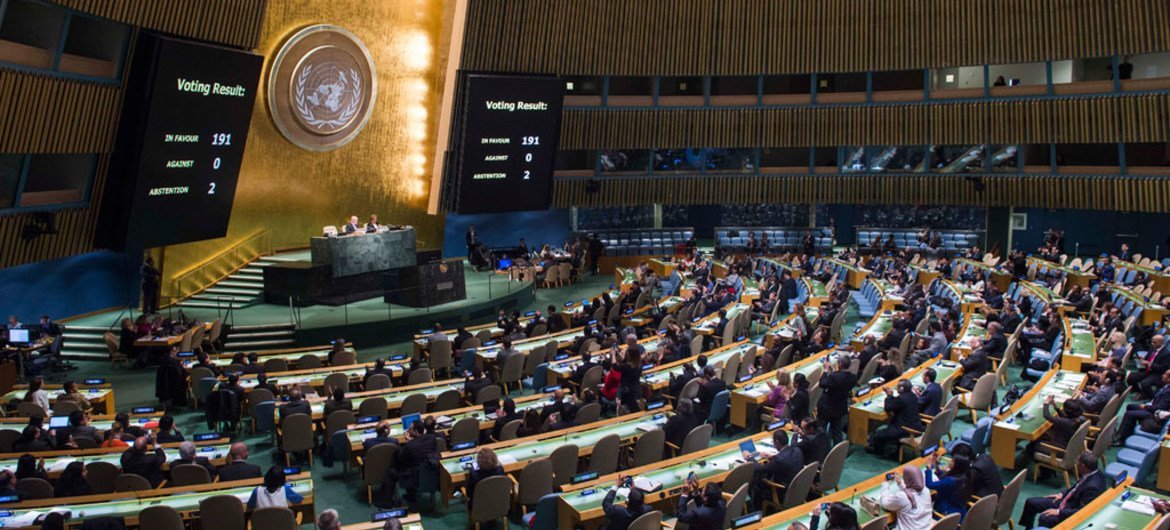 2023-09-19T16:50:48+00:00
Shafaq News / UN Secretary-General Antonio Guterres issued a stark warning today about the escalating intensity of international challenges and the apparent inadequacy of our ability to confront them. King Abdullah II of Jordan echoed these concerns while emphasizing the critical importance of providing humanitarian support to refugees.
Guterres articulated, "International challenges are on the rise, and we seem incapable of coming together to respond and address them." Speaking at the opening of the 78th session of the United Nations General Assembly, he added, "We face existential threats, from the climate crisis to technology, in a tumultuous era," underscoring that "multipolarity alone does not guarantee peace."
He further noted that "a multipolar world needs multiple international institutions," and pointed out that "the conflict in Ukraine has opened the door to chaos and violations."
Regarding the Middle East, Guterres explained that "unilateral actions undermine the two-state solution for the Palestinian issue," highlighting that "Sudan is facing the danger of division."
He also emphasized that "efforts to ensure global food security continue."
In his address to the UN General Assembly, King Abdullah II of Jordan warned of the "dangers of international humanitarian support diminishing for refugees." He stressed, "The future of Syrian refugees lies in their homeland, not host countries."
King Abdullah elaborated on how the "climate change crisis profoundly affects our region" and emphasized that "the two-state solution is the only path to peace in the region." He further emphasized that "the suffering in our region will persist until the world intervenes to address the Palestinian issue."
He concluded by underlining the importance of "sustainable funding for the United Nations Relief and Works Agency for Palestinian Refugees."
World leaders are convening for a week-long meeting at the United Nations General Assembly, a gathering in a world fragmented by war, climate change, and ongoing inequality, marking the first complete assembly of global leaders since the disruption caused by the COVID-19 pandemic.