Turkey's opposition names Kilicdaroglu to take on Erdogan in election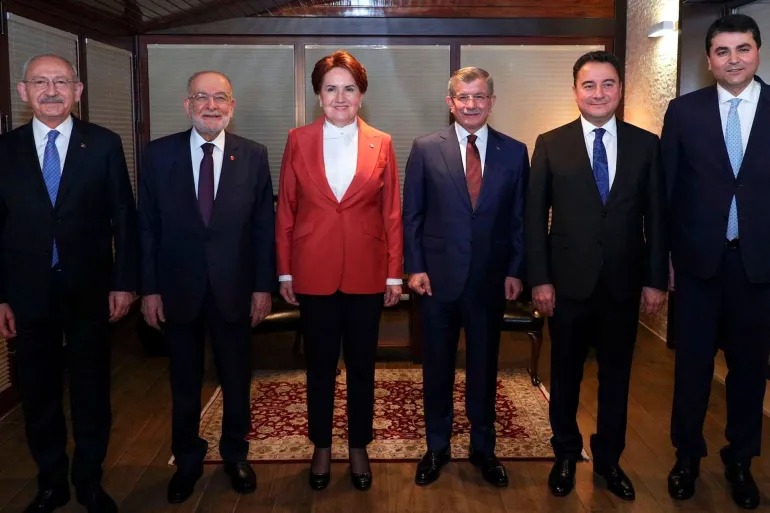 2023-03-06T18:52:28+00:00
Shafaq News / Turkish opposition leader Kemal Kilicdaroglu emerged on Monday as the main challenger to President Tayyip Erdogan in landmark elections expected on May 14, after a six-party alliance picked him as expected as its presidential candidate.
Kilicdaroglu, 74, head of the country's second-biggest party, aims to emerge from Erdogan's shadow and oust the president after a two-decade reign that has transformed the NATO member country and major emerging market economy.
"Our table is the table of peace. Our only goal is to take the country to days of prosperity, peace and joy," said Kilicdaroglu, chairman of the Republican People's Party (CHP).
Polls suggest that the presidential and parliamentary votes in two months will be tight, with the opposition bloc running slightly ahead of the governing alliance.
The bloc has vowed to reverse many of Erdogan's policies on the economy, civil rights and foreign affairs in what many see as the most consequential election in the republic's 100-year history.
A former civil servant, Kilicdaroglu could take advantage of years of economic crisis and soaring inflation, as well as last month's devastating earthquakes in the south that killed more than 46,000 people brought criticism of the state's response.
Yet some doubt that the feisty former economist who climbed the ranks as a corruption-fighter can defeat Erdogan, Turkey's longest-serving leader whose campaigning charisma has helped achieve more than a dozen election victories.
(Reuters)