Turkey election rivals both claim early lead but runoff likely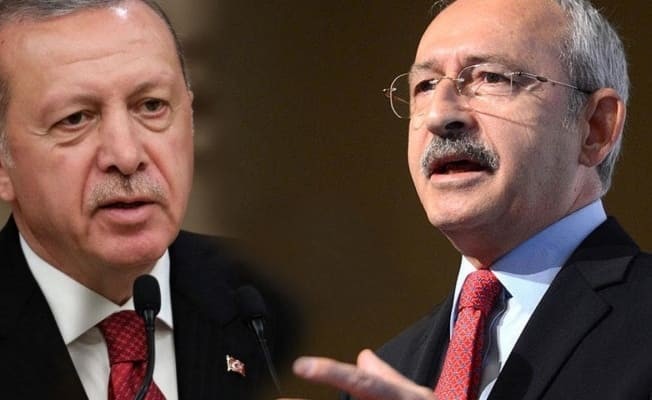 2023-05-14T19:30:39+00:00
Shafaq News / Turkey appeared headed for a runoff presidential election, with the parties of both Tayyip Erdogan and opposition rival Kemal Kilicdaroglu both claiming the lead but sources in both camps admitting they may not clear the 50% threshold to win outright.
Early results put Erdogan comfortably ahead, but as the count continued his advantage eroded, with a runoff on May 28 beckoning.
Both sides dismissed the other side's count, with no official result announced. Ankara's opposition mayor Mansur Yavas said a count by his party suggested Kilicdaroglu was ahead with 47.42 percent, while Erdogan had 46.48%.
Opinion polls before the election had given Kilicdaroglu, who heads a six-party alliance, a slight lead, with two polls on Friday showing him above the 50% threshold.
A senior official from the opposition alliance, asking not to be named, said "it seems there will be no winner in the first round. But, our data indicates Kilicdaroglu will lead."
Citing figures from state-owned agency Anadolu, Turkish media said that with almost 75% of ballot boxes counted, Erdogan was on 50.83% and Kilicdaroglu on 43.36%.
Sunday's vote is one of the most consequential elections in the country's 100-year history, a contest that could end Erdogan's imperious 20-year rule and reverberate well beyond Turkey's borders.
The presidential vote will decide not only who leads Turkey, a NATO-member country of 85 million, but also how it is governed, where its economy is headed amid a deep cost of living crisis, and the shape of its foreign policy.
The elections, which are also for parliament, are being intently watched in Western capitals, the Middle East, NATO and Moscow.
A defeat for Erdogan, one of President Vladimir Putin's most important allies, will likely unnerve the Kremlin but comfort the Biden administration, as well as many European and Middle Eastern leaders who had troubled relations with Erdogan.
Turkey's longest-serving leader has turned the NATO member and Europe's second largest country into a global player, modernized it through megaprojects such as new bridges, hospitals and airports, and built a military industry sought by foreign states.
But his volatile economic policy of low interest rates, which set off a spiralling cost of living crisis and inflation, left him prey to voters' anger. His government's slow response to a devastating earthquake in southeast Turkey that killed 50,000 people added to voters' dismay.
Kilicdaroglu has pledged to set Turkey on a new course by reviving democracy after years of state repression, returning to orthodox economic policies, empowering institutions who lost autonomy under Erdogan's tight grasp and rebuilding frail ties with the West.
Thousands of political prisoners and activists, including high level names such as Kurdish leader Selahattin Demirtas and philanthropist Osman Kavala, could be released if the opposition prevails.
(Reuters)