Top Turkish advisor hints at a meeting between Erdogan and al-Assad soon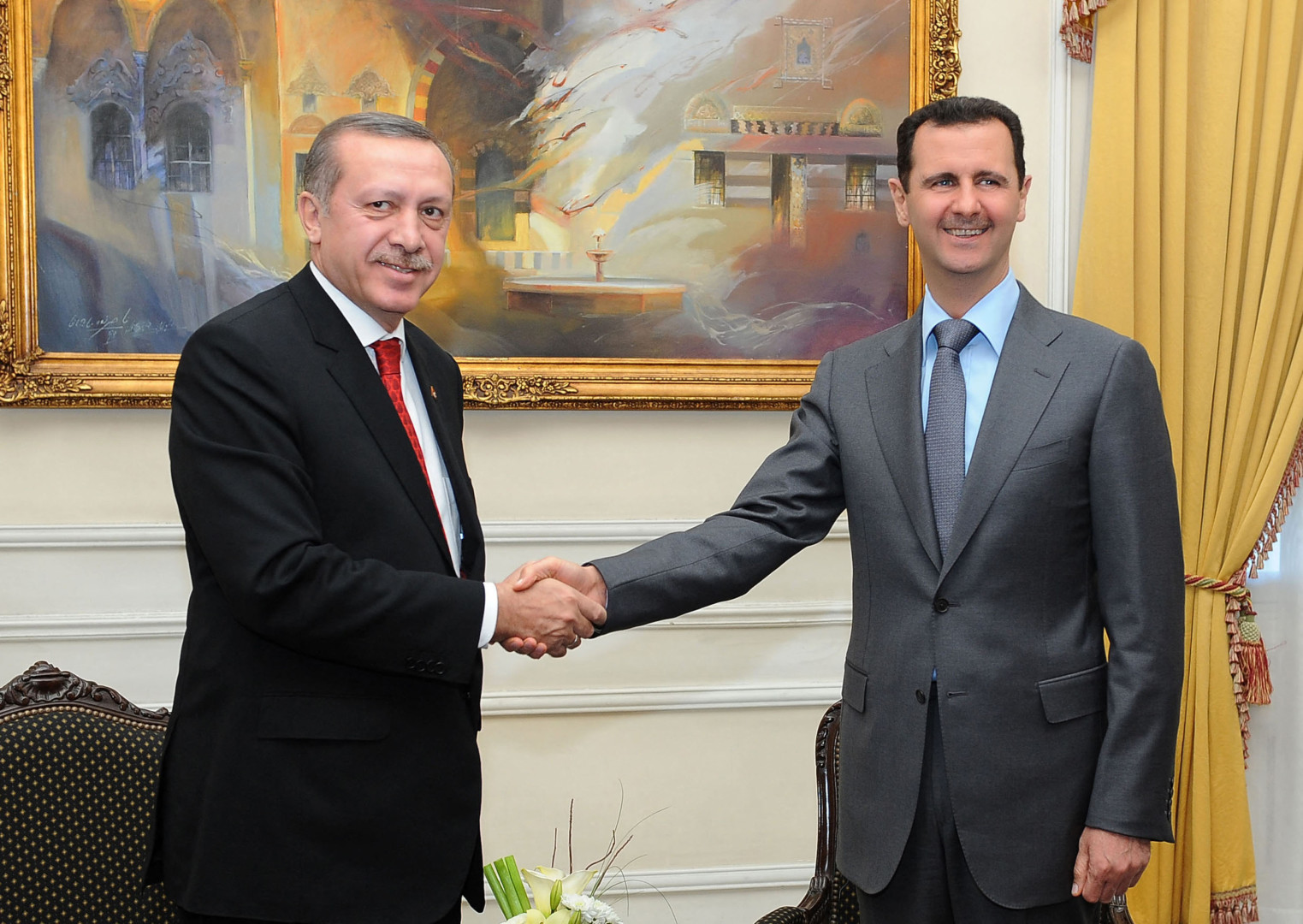 2023-01-03T21:07:01.000000Z
Shafaq News/ A meeting between Turkey's President, Recep Tayyip Erdogan, and his Syrian counterpart, Bashar al-Assad is contingent upon the course of bilateral talks between their respective countries, a top advisor for the former said.
Ankara became a sworn enemy of Damascus when it began backing rebel efforts to topple President Bashar al-Assad at the start of the Syrian civil war 12 years ago.
But Turkish President Erdogan -- who called Assad a "terrorist" in 2017 -- has opened up to the idea of meeting the Syrian leader.
Erdogan has suggested that the talks between the defense chiefs be followed up by a meeting between the foreign ministers that could set up a potential presidential summit.
Turkey's foreign minister, Mevlut Cavusoglu, said he expects to meet his Syrian counterpart Faisal Mekdad in Moscow in the second half of January.
But Assad's regime appears cool to Erdogan's outreach efforts.
Erdogan's foreign policy adviser Ibrahim Kalin said it was "too early to say right now" when the two presidents might meet.
"How all of this unfolds depends on the regime's attitude," Kalin told NTV television.
"Turkey has extended its hand. We do not think that they will leave this hand hanging."
Erdogan's hopes for talks with Assad follow calls from Turkey's main opposition party for Ankara to pull back its troops from Syria and make peace with Damascus.
The opposition is pressing Erdogan to speed up the "voluntary" return of nearly four million Syrians who fled the fighting to Turkey.
Kalin confirmed that Ankara was now pressing Damascus "to take steps for the return of refugees and the humane treatment of displaced Syrians".
The mooted reconciliation has alarmed Syrian opposition leaders and supporters who reside mostly in parts of the war-torn country under Ankara's indirect control.
It has also caused concern in Washington, but won strong backing in Moscow -- the main military backer of Assad