Saudi Arabia and Russia Lock Horns Over Oil Production as Tensions Rise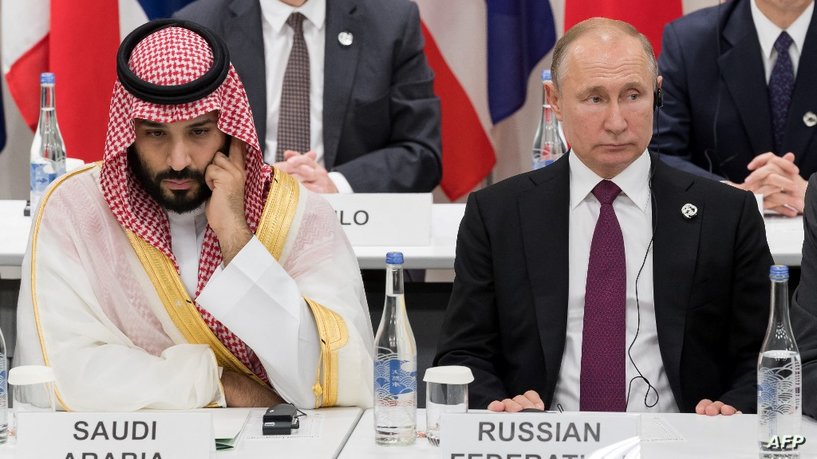 2023-05-27T21:24:42+00:00
Shafaq News/ The dispute has escalated between Saudi Arabia and Russia over Russia's increased production of cheaper crude oil, which is being pumped into the market, according to the Wall Street Journal.
As the de facto leader of OPEC, Saudi Arabia expressed anger at Russia for not fully complying with its pledge to cut production in response to Western sanctions.
The sources told the Journal that Saudi officials had lodged complaints with senior Russian officials, urging them to respect the agreed-upon reduction agreement.
The dispute between the world's largest oil producers comes ahead of a crucial meeting in Vienna on June 4th. OPEC members and the OPEC+ group will make decisions regarding production plans for the year's second half about declining oil demand due to the global economic slowdown.
The Wall Street Journal reports that recent data indicates Russia continues to pump large quantities of oil into the market, contributing to increased financial resources despite the sanctions imposed on it following the Ukraine invasion. In addition, the surplus oil exports from Russia have added to the global market supply.
Oil prices have dropped approximately 10% since early April and have significantly declined compared to the high levels following Russia's invasion of Ukraine last year. It remains unclear whether Saudi Arabia will take immediate action that could affect its energy alliance with Russia.
According to Saudi officials and individuals familiar with Saudi oil policy cited by the newspaper, Riyadh is under pressure to maintain high oil prices to support its budgetary requirements. The Saudi budget necessitates a barrel price of around $81, about $5 higher than current levels, due to the need to fund extensive development projects.
Reuters also reported that three informed sources mentioned Russia's intention to keep oil production volumes unchanged, as Moscow is satisfied with the current price and production levels. This contradicts the hints from Saudi Energy Minister Prince Abdulaziz bin Salman, who warned speculators to be cautious.