Russian Jet Collides With US Drone Over Black Sea: US Military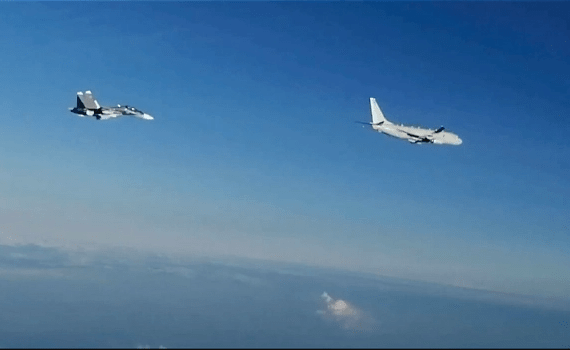 2023-03-14T18:02:05+00:00
Shafaq News/ A Russian fighter jet on Tuesday dumped fuel on an American drone over the Black Sea then collided with it, causing the drone to crash, the US military said.
US European Command said two Russian Su-27 fighters intercepted the unmanned MQ-9 Reaper over international waters and one clipped its propeller.
"Our MQ-9 aircraft was conducting routine operations in international airspace when it was intercepted and hit by a Russian aircraft," US said.
"Several times before the collision, the Su-27s dumped fuel on and flew in front of the MQ-9 in a reckless, environmentally unsound and unprofessional manner," it said.
The statement confirmed an earlier report by AFP of an incident involving a US-made drone.
NATO diplomats in Brussels confirmed the incident, but said they did not expect it to immediately escalate into a further confrontation.