Polling stations in Turkey close after momentous elections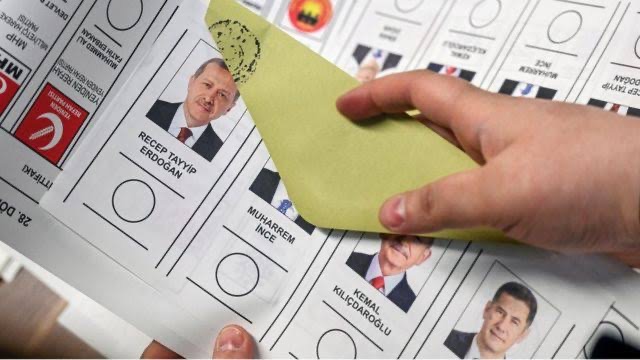 2023-05-14T14:28:13+00:00
Shafaq News/ Turks have finished voting in one of the most consequential elections in the country's 100-year history, a contest that could end President Tayyip Erdogan's 20-year rule and reverberate well beyond Turkey's borders.
Polling stations in the elections, where voters have been selecting their choice for president as well as parliament, closed at 5pm local time (1400 GMT).
A heaby turnout means that there have been long lines at polling stations across Turkey, particularly in its biggest cities. The Istanbul Bar Association has reminded people that if they are already waiting at a polling station before 5pm they will be able to stay and vote, but anyone joining the queue after willnot be allowed to vote.
Turkish law bans the reporting of any results until 9pm, although that has been brought forward in the past. By late on Sunday there could be a good indication of whether there will be a run-off.
Opinion polls have given Erdogan's main challenger, Kemal Kilicdaroglu, who heads a six-party alliance, a slight lead, with two polls on Friday showing him above the 50 percent threshold needed to win outright. If neither wins more than 50 percent of the vote on Sunday, a run-off will be held on May 28.
The presidential vote will decide not only who leads Turkey, a NATO-member country of 85 million, but also how it is governed, where its economy is headed amid a deep cost of living crisis, and the shape of its foreign policy.