Moderate quake in kahramanmaraş stirs memories of Monday's disaster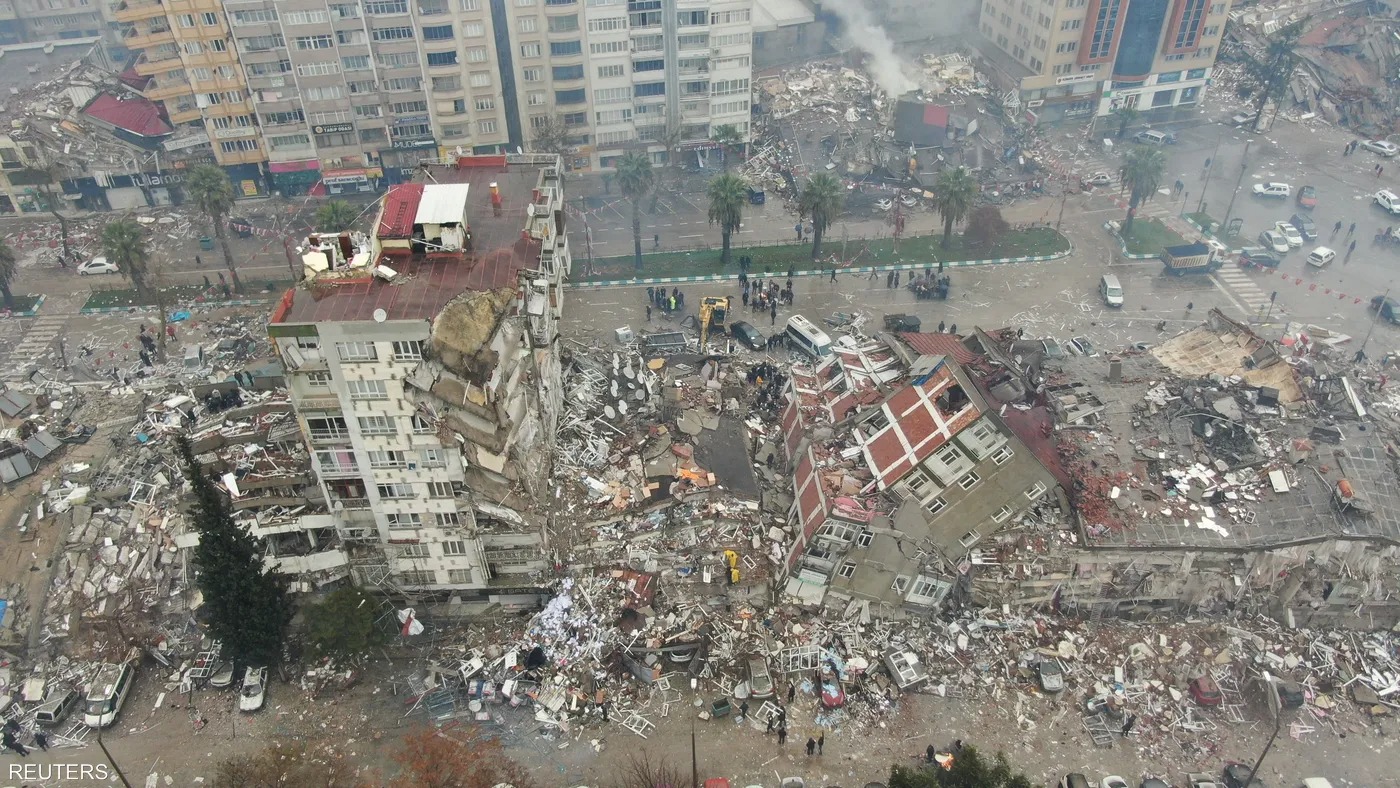 2023-02-09T10:29:24+00:00
Shafaq News/ A moderate earthquake of a 4.8 magnitude on Richter scale jolted kahramanmaraş, rousing unpleasant recollection of Monday's quake that killed thousands in Turkey and Syria.
Turkish media said the epicenter of the quake was 44 kilometers far from downtown.
Turkey has been hit by more than 100 magnitude-4+ quakes since a deadly 7.8 earthquake that struck the southeastern region along the border with Syria on February 6.
The death toll from devastating earthquakes is now at least 16,035, authorities reported.
At least 12,873 people have died in Turkey, according to the Disaster and Emergency Management Agency (AFAD). In Syria, the total number of fatalities is at least 3,162, including 1,900 in rebel-held areas in the northwest, according to the "White Helmets" civil defense group. At least 1,262 people have been killed in the nation's areas under the control of the government.
The casualty count is likely to rise as rescue operations are underway in both countries.
Turkey on Tuesday announced a three-month state of emergency in the quake-hit regions, as per the Anadolu Agency report. Turkey is observing seven days of mourning after the devastating quakes. As per the news report, over 13 million people have been affected by earthquakes.
As per the CNN report, the Syrian government has said that it has established more than 100 shelters equipped with aid supplies for those affected by the earthquake in government-controlled areas, including Aleppo, Hama, Homs, Tartus and Latakia