Massive fires broke out in an Iranian industrial city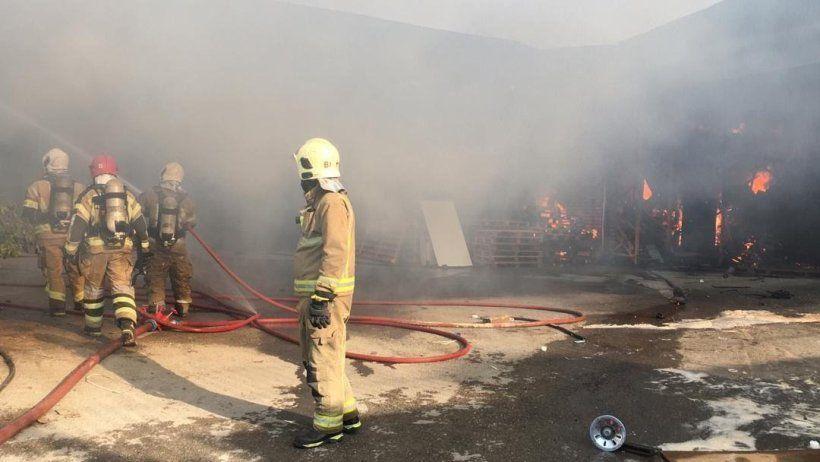 2020-08-04T08:05:29.000000Z
Shafaq News / The official Iranian news agency, "IRNA", announced that a massive fires broke out in the private industrial city of Jajrud, northeast of Tehran, as a part of a series of mysterious accidents and fires sweeping the country.
Jalal Maleki, spokesman for the fire department in the capital, Tehran, said, "The fires broke out at 6:50 am, which resulted in very thick smoke. Firefighting teams are working to put out the fire".
Maleki said, "The fire broke out in three production units, a two-floors building and warehouses that contain leather and wood used in the storage industry", adding that the area where the fire broke out amounted to about 2500 square meters.
IRNA mentioned that this industrial city contains many production units, including the adhesive industries, wood and metal industries.