Israel-Gaza: Ceasefire agreed upon after five days of fighting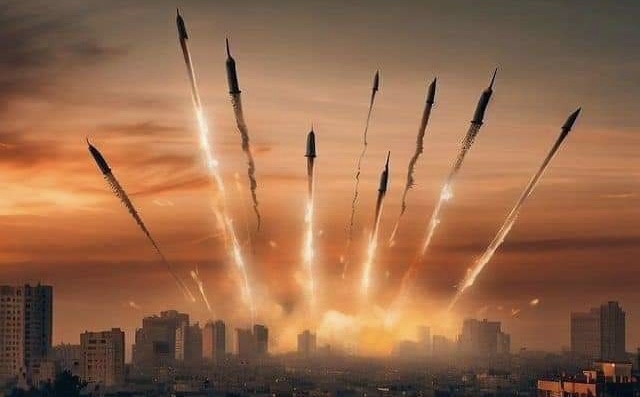 2023-05-13T20:32:46+00:00
Shafaq News/ A ceasefire has been agreed between the Israeli army and Palestinian armed groups in Gaza Saturday night after five days of missile and rocket firing.
The escalation in violence has around 33 people dead since Tuesday.
Egypt, the traditional mediator between both battling parties, secured the agreement of the parties on a truce starting at 19:00 GMT.
For the inhabitants of the Gaza Strip, time passed at the rhythm of the Israeli air strikes while in the Israeli areas bordering the fence surrounding the thin coastal territory, the inhabitants were tuned to the sirens of rocket alerts, hiding in shelters.
Shortly before the announcement of the truce, Israeli General Herzi Halevi, Chief of the Joint Chiefs of Staff, welcomed the fact that Israel had "achieved important objectives throughout this campaign [which] have only increased in number and scale", and that "the continued [rocket] fire from the terrorist organisation Islamic Jihad [had allowed the army] to push the advantage further".
Earlier, al-Quds companies, the military wing of Islamic Jihad, had announced the continuation of its "missile fire on Israeli cities" "in the face of continued Israeli assassinations and bombings.
The deadly escalation, the most violent between Gaza and Israel since August 2022, began Tuesday with air raids that saw Israel eliminate three military commanders of Islamic Jihad, a movement also described as "terrorist" by the United States and the European Union.
"What have we done?"
In Gaza, a territory under Israeli blockade since the Islamist movement Hamas took power in 2007, the Interior Ministry accused Israel of focusing its strikes "on civilian targets and residential buildings," and called on local and international human rights organisations to "put pressure [on Israel] to stop [its] crimes [falling] under international justice."
In Tel Aviv, more than 2,000 Israeli protesters marched Saturday night. Many of them waved Palestinian flags or signs "Stop the war".
According to the Israeli army, a Palestinian rocket fell in the afternoon on an Israeli agricultural area in Shokeda, less than ten kilometres from the Gaza Strip, injuring a Palestinian worker who was later announced dead in hospital.
This death brings the number of Palestinians killed in clashes between Israel and Gaza to 34 since Tuesday.