International Legal Action Looms in Response to "Lack of Justice" for Mahsa Amini's Death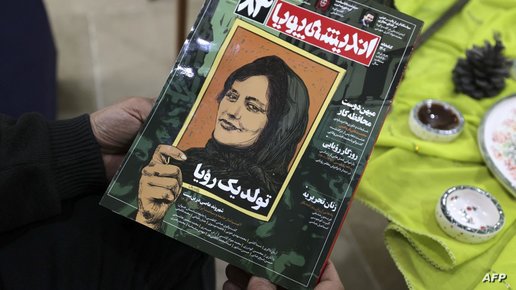 2023-03-18T21:51:13.000000Z
Shafaq News/ On Saturday, the father of the young Iranian woman, Mahsa Amini, accused the judiciary of" procrastination and lack of impartiality" in dealing with the case of his daughter, who died in police custody last September, which sparked a wave of anger and protests against the religious establishment in the country.
Amjad Amini said in an interview with the London-based IranWire that his family is still seeking justice and the truth regarding the death of the 22-year-old.
Amini expressed his deep disappointment at the lack of impartiality shown by the judiciary in dealing with his daughter's case.
He added, "Unfortunately, from the beginning, the judicial system did not respond to my complaints and requests, nor did they respond to the family's lawyer in charge of the case," noting that "the family asked to review the footage recorded by the camera attached to the officer's body inside the truck in which Mahsa was arrested but from no avail."
Amjad added that the family also requested lawyers to investigate and speak with the women who were arrested with Mahsa in the same truck. Still, "the judicial system did not respond or agree to our requests."
Amjad Amini also expressed his deep sorrow for the violence that swept the country following the death of his daughter and said, "The tragic death of my daughter led to the outbreak of widespread protests inside and outside the country, at a great cost to the people."
According to Amjad, the judiciary also failed to respond to requests for justice sent by other victims' families. He added, "We will have to take international legal action if we do not achieve any results through the Iranian judicial system."
The Kurdish-Iranian Mahsa Amini died in the custody of the morality police in Tehran after her arrest on the pretext of not "respecting the rules of hijab" imposed on women in Iran.
The Iranian authorities claimed that the young woman died of illness and not because of a "beating," according to a medical report that her father rejected.
Her cousin said she died after a "violent blow to the head."
Human rights organizations confirm that more than 500 people have been killed at least, including at least 70 under 18, since the outbreak of protests in Iran.
Thousands of others were arrested, and the authorities executed several on charges of participating in demonstrations. Some organizations reported.