In Turkey's tight election, Erdogan prepares for possible runoff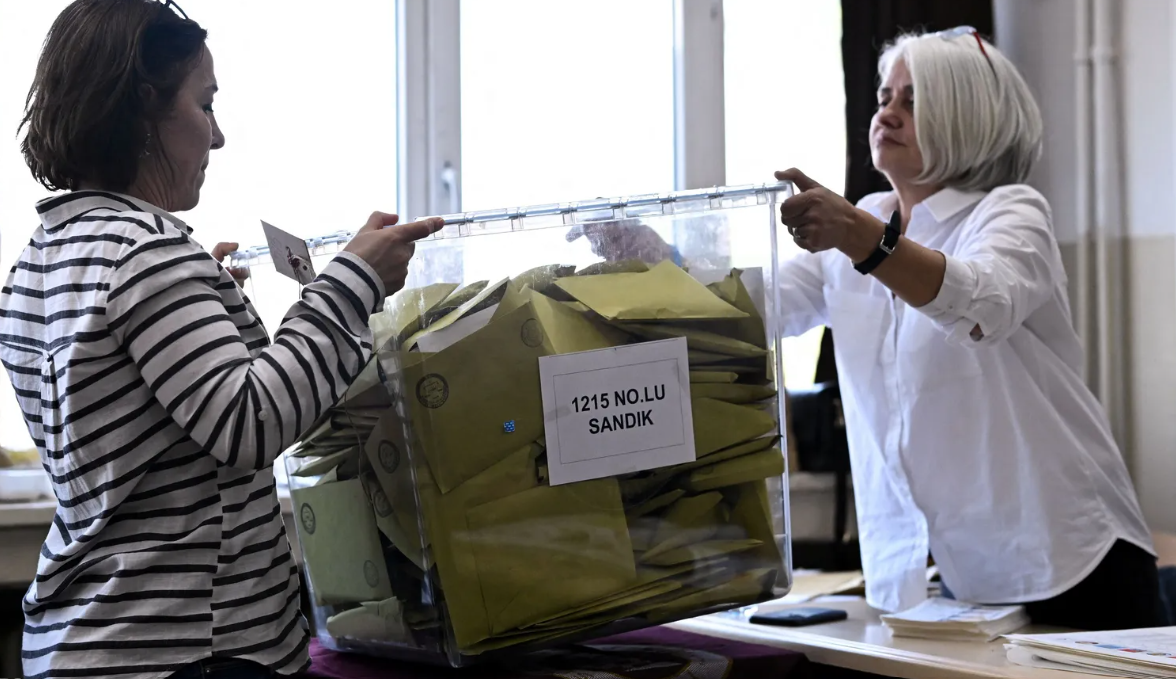 2023-05-15T05:43:51+00:00
Shafaq News / Turkish President Recep Tayyip Erdogan said he was prepared for a runoff contest, even as he told his supporters he was confident of an outright win in the nation's closest election in decades.
Vote counts by a state-run news agency early Monday suggested Erdogan was leading his main opponent, former bureaucrat Kemal Kilicdaroglu, by a narrow margin, but below the 50 percent mark needed to be declared the outright victor. A runoff round for the presidency between the two will take place on May 28 if the results are confirmed by Turkey's Supreme Election Board.
Addressing a sea of supporters waving red Turkish flags at the headquarters of his Justice and Development Party (AKP) in Ankara, the capital, Erdogan said, "We certainly believe that we will win the election in the first round."
Kilicdaroglu, 74, accused the ruling party of interfering with the vote count through repeated objections but also prepared for the possibility of a runoff. "If our nation says the second round, we welcome it," he said in a televised speech.
(The Washington Post)