Head of Ukraine's Supreme Court Arrested on Bribery Charges: A Step Towards Combating Corruption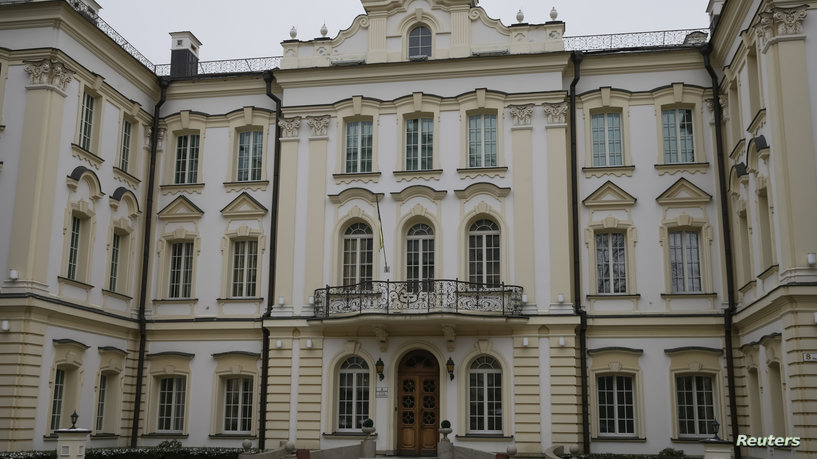 2023-05-17T06:42:48+00:00
Shafaq News/ According to media sources, the head of Ukraine's Supreme Court, Vsevolod Niyazeev, has been arrested on bribery charges.
The arrest is a significant step in the ongoing efforts to combat corruption and graft in Ukraine.
Oleksandr Omelchenko, the specialized public prosecutor in anti-corruption cases, announced the detention of the supreme judge in a bribery case, stating that Niyazeev was allegedly receiving a bribe of $2.7 million as a reward for ruling in favor of the Finance and Credit Group owner.
The Finance and Credit Group owner was previously arrested in France based on embezzlement charges pursued by Kyiv, which he denies.
This high-profile case is part of a broader campaign to target corruption and oligarchs in Ukraine, as the government aims to fulfill its commitment to combating corruption.
Western countries have made the fight against corruption a condition for their financial and military support to Ukraine, as well as for its potential accession to the European Union and NATO.
The Ukrainian authorities have been actively investigating and uncovering widespread corruption within the National Supreme Court. They have initiated investigations into judges suspected of obtaining illicit gains. Images of stacks of seized dollars have been shared, indicating the scale of corruption being addressed.
These developments highlight the mounting pressure on Ukraine to tackle corruption within its institutions. With Ukraine ranking low on Transparency International's global corruption index, it is working towards judicial reforms and addressing bribery and graft to improve its reputation and credibility in combating corruption.