Global finance system fragmenting: UN chief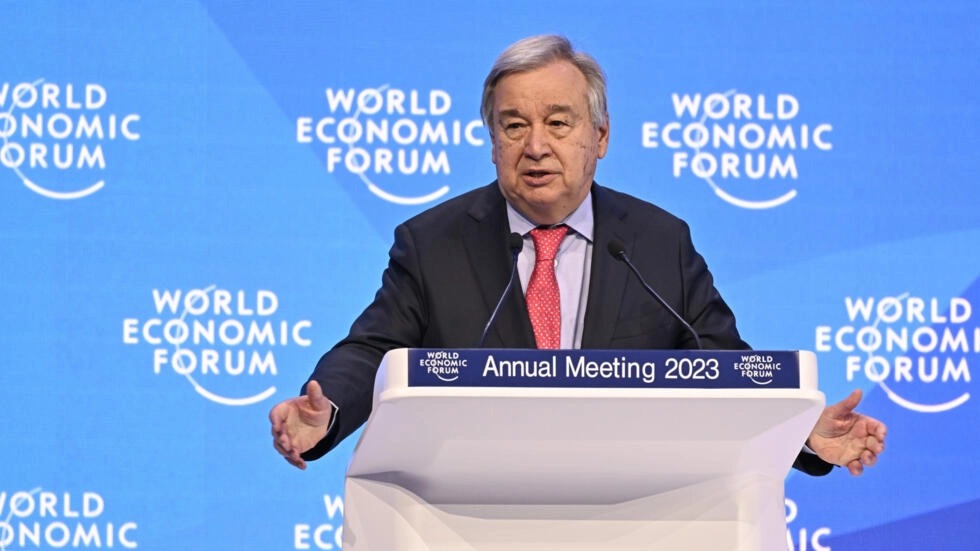 2023-09-07T11:53:27+00:00
Shafaq News/ The world risks a "great fracture" of its economic and financial systems, U.N. Secretary-General António Guterres said on Thursday at a summit with Southeast Asia's ASEAN bloc, China, the United States and others in Indonesia.
In a wide-ranging speech that touched on geopolitical tension, multilateral development finance and climate change, Guterres called on world leaders to find peaceful and inclusive solutions to the challenges facing the world.
"There is a real risk of fragmentation – of a great fracture in world economic and financial systems; with diverging strategies on technology and artificial intelligence and conflicting security frameworks," he said.
He called for a mechanism to provide relief for debt-strapped developing economies, to include payment suspensions, longer lending terms and lower interest rates.
He also voiced support for re-channelling an additional $100 billion of International Monetary Fund's Special Drawing Rights through multilateral development banks to increase liquidity and support developing economies' needs.
Rich countries agreed in 2021 to re-channel the unused funds, an international reserve currency, to poor countries.
At a Paris summit in June this year, world leaders backed a push for multilateral development banks like the World Bank to put more capital at risk to boost lending.
World Bank president Ajay Banga outlined a "toolkit" at that summit, including offering a pause in debt repayments, giving countries flexibility to redirect funds for emergency response, providing new types of insurance to help development projects and helping governments build advance-emergency systems.
Guterres also said he remained "deeply concerned" over the "worsening political, humanitarian, and human rights" situation in Myanmar, a nation besieged by war since a 2021 military coup.
"I reiterate my urgent call on the military authorities of Myanmar to listen to the aspirations of its people, release all political prisoners, and open the door to a return to democratic rule," he said.
In a statement on Wednesday, ASEAN chair Indonesia said regional leaders expressed "grave concern" over a lack of substantial progress on their five-point peace plan for Myanmar.
ASEAN leaders are set to hold talks with the United Nations later on Thursday.