Erdogan Leads First Round of Turkish Presidential Election, Runoff Possible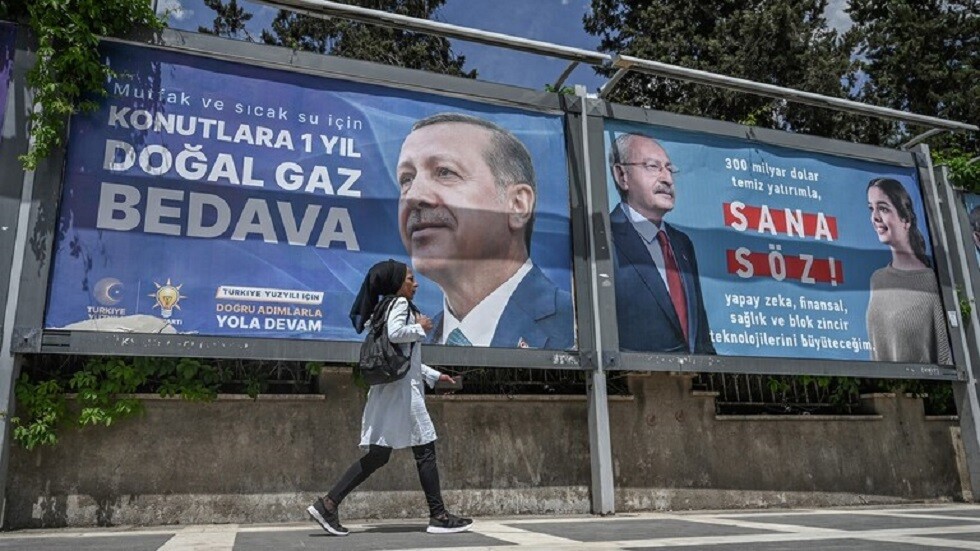 2023-05-15T10:52:57+00:00
Shafaq News/ With approximately 99 percent of ballot boxes opened, Turkish President Recep Tayyip Erdogan is on track to extend his two-decade-long rule as Turkey held its first round of presidential and legislative elections on May 14.
Ahmet Yener, the head of the Supreme Election Council (YSK), announced that Erdogan had secured 49.4 percent of the votes in the presidential election. His main rival, Kemal Kilicdaroglu, garnered 44.96 percent, while the ultranationalist candidate Sinan Ogan, who could play a crucial role in the outcome, received 5.2 percent of the vote.
Millions of Turkish voters participated in the presidential and parliamentary elections on Sunday. If a second round of voting is necessary, it is likely to be held on May 28.
In the early hours of Monday, Erdogan stated that he had enough votes to win outright in the first round but would accept a runoff if required. He accused unnamed individuals of attempting to deceive the nation by claiming they were leading in the election.
Kilicdaroglu expressed willingness to participate in a runoff and confidently asserted that he would emerge victorious. He stated, "Despite all of his lies and attacks, Erdogan did not achieve the desired outcome. No one should assume this is a done deal. The election is not won on the balcony," in an apparent reference to Erdogan's preferred location for delivering speeches.