Egypt and Turkey break the ice with after-quake solidarity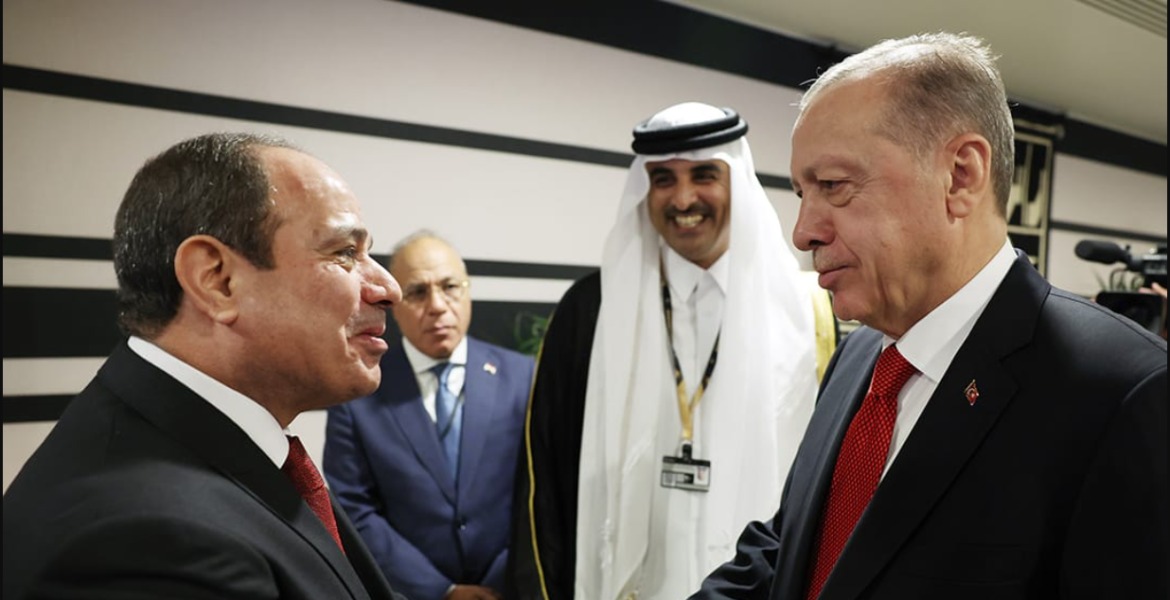 2023-02-27T16:11:07.000000Z
Shafaq News/ Egypt's foreign minister met his Turkish counterpart, Mevlut Cavusoglu, on Monday in the first visit to Ankara in a decade.
Shoukry met Cavusoglu in the southern city of Adana, which was hit by the earthquakes.
Ahmed Abu Zeid, the spokesperson for Egypt's Foreign Ministry, said Shoukry offers condolences for the earthquake victims, affirms solidarity of Egyptian leadership, government, and people with Turkey, and asserts continuity of aid for supporting Turkey and its "brotherly people."
Turkish and Egyptian ministers later visited the port of Mersin, where the sixth Egyptian shipment of aid ship arrived.
"During our talks today, we exchanged views on mutual visits in the upcoming period. Our deputy foreign ministers met twice before, and it would be beneficial to meet again. After our talks, our presidents can meet either in Turkey or Egypt," Cavusoglu said.
"Our visit is a message of friendship and solidarity," Shoukry told reporters.
"As the Egyptian government and people, we wholeheartedly believe Turkey will overcome this as soon as possible. It is a great disaster,"
Diplomatic relations between Cairo and Ankara were severed in 2013 after Sisi led the overthrow of Mursi, who had enjoyed support from Erdogan and his Islamist-rooted AK Party.
But a rapprochement has been underway. Erdogan and Sisi shook hands during the 2022 World Cup in Qatar - another country with which Egypt has rebuilt relations - and Turkish companies committed to $500 million in new investments in Egypt this month.