Earthquake death toll approaches 35,000 in Turkey, Syria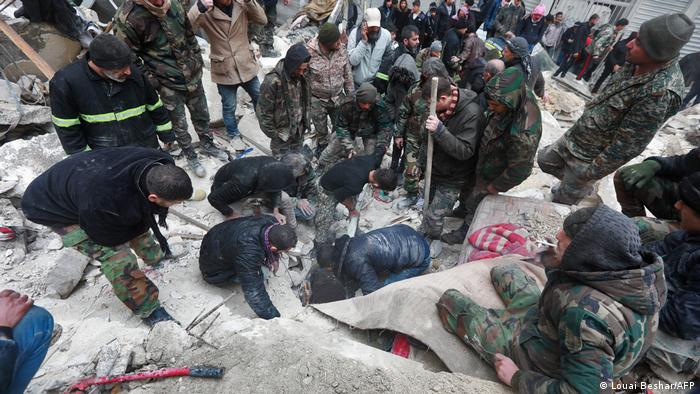 2023-02-13T05:48:35+00:00
Shafaq News/ The death toll in the devastating earthquake that hit parts of Turkey and Syria almost a week ago is nearing 35,000 as hope of finding more survivors in the rubble is shrinking by the day.
The 7.8-magnitude earthquake struck the region last week. Rescue missions have been hampered by freezing temperatures and aftershocks over the past week.
Turkey authorities said that 29,605 people have been killed in the country, as the confirmed death toll in Syria has risen to 3,576, according to CNN.
The United Nations top emergency relief official arrived to the Turkey-Syria border over the weekend, and tweeted that the people in north-west Syria feel "abandoned."
"We have so far failed the people in north-west Syria," he tweeted. "They rightly feel abandoned. Looking for international help that hasn't arrived. My duty and our obligation is to correct this failure as fast as we can. That's my focus now."
The Syrian Civil Defense Group, also known as The White Helmets, ended their search and rescue operations on Friday, and said that the death toll will likely climb higher, according to CNN. The group will now start search and recovery operations.
The United Nations arrived in the region last Thursday for the first time since the earthquake hit, and Geir Pederson, U.N. special envoy to Syria, said Thursday that the organization will send aid to northern Syria through Turkey and Damascus.
The World Health Organization (WHO) announced Friday that it will be sending health supplies to reach 400,000 people in the Turkey and Syria region.
WHO Director General Tedros Adhanom Ghebreyesus said on Sunday that the organization has sent 110 tons of medical supplies to the region, and a flight is scheduled to Damascus Sunday night with more supplies.