Biden: I was surprised to learn government records and classified documents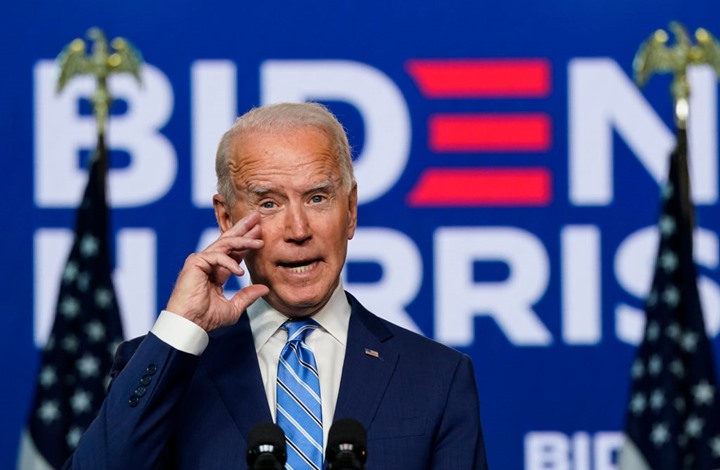 2023-01-11T09:21:01.000000Z
Shafaq News/ The US President Joe Biden said that he did not know that government records from his time as vice president, which included some classified documents, had been taken to his private office after he had left public service. CNN reported.
"I was surprised to learn there were any government records that were taken there to that office," CNN quoted Biden saying in response to a reporter's question at a news conference in Mexico City, where he was attending a trilateral summit with the leaders of Mexico and Canada.
Biden emphasized that he does not know what is in the documents found at a Washington, DC office that he used when he was an honorary professor at the University of Pennsylvania.
CNN reported earlier in the day that Biden and his White House legal team do not know what's precisely contained in the classified documents because they did not review them, according to two sources familiar with the matter.
On Tuesday, CNN reported that US intelligence memos and briefing materials were among the classified documents that covered topics including Ukraine, Iran, and the United Kingdom, according to a separate source familiar with the matter.
Biden didn't know the documents were there and didn't become aware they were there until his lawyers informed the White House counsel's office, one source familiar with the matter told CNN. In explaining why Biden doesn't know what's in the documents, the source said the president's team is wary of appearing to interfere, given the Justice Department is still scrutinizing the matter.
The president's attorneys found the documents in November when packing files, the White House has said, and then the counsel's office notified the National Archives and Records Administration. Biden's lawyers provided the documents to the National Archives the day after they found them. According to the White House, they are still cooperating in the matter being reviewed by the US attorney in Chicago.
The president said his attorneys "did what they should have done" by immediately calling the Archives.
"People know I take classified documents, classified information seriously," Biden added, saying that the documents were found in "a box, locked cabinet – or at least a closet."
Fewer than a dozen classified documents were found at the office; another source told CNN. However, why they were taken to Biden's private office is unclear.
According to CNN, the classified materials included top-secret files with the "sensitive compartmented information" designation, also known as SCI, used for highly sensitive information obtained from intelligence sources. Federal officeholders are required by law to relinquish official documents and classified records when their government service ends.