Opinion Polls Indicate Erdogan's Potential Win in Turkish Presidential Elections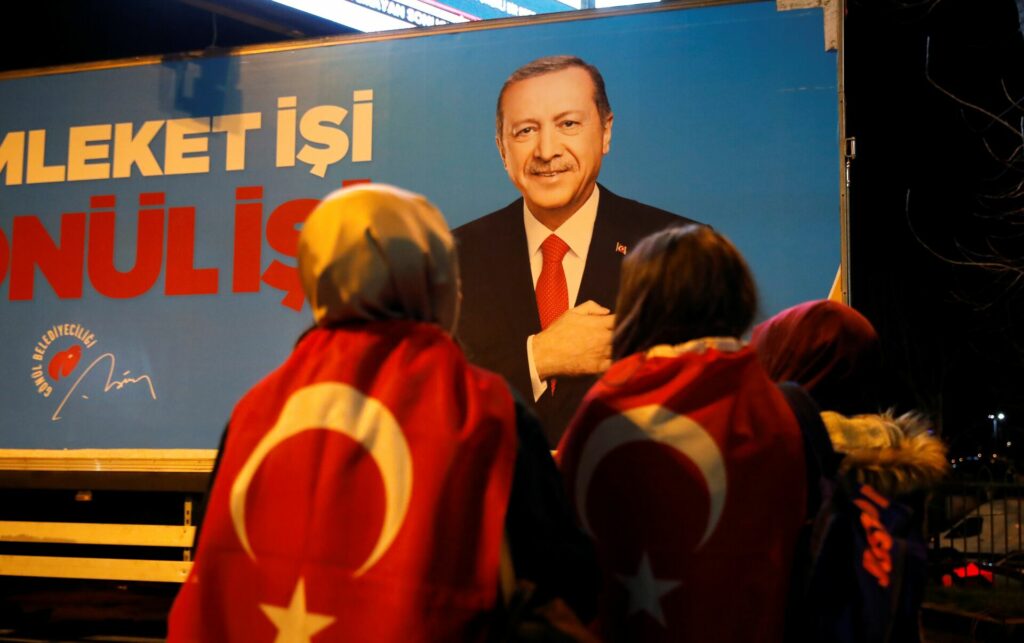 2023-05-13T15:02:55+00:00
Shafaq News/ Opinion polls conducted by the "Areda" and "Asal" studies centers on Saturday suggest that Turkish President Recep Tayyip Erdogan is expected to win the presidential elections in the first round, which is set to begin on Sunday morning.
The "Areda" Center for Studies conducted a poll from May 11 to May 12, with the participation of 25,000 people. This is the first poll conducted after candidate Muharram Ince withdrew from the race.
According to the results, 51.3% of the respondents expressed their intention to vote for Erdogan, while 44.2% favored his primary opponent, Kemal Kilicdaroglu. Sinan Ogan, the third candidate, received nearly 4% of the vote.
The study also indicates that the ruling party's alliance, known as the "People's Alliance," is expected to secure over 51% of the votes in the parliamentary elections.
Similarly, the "Asal" Center for Studies conducted an opinion poll showing Erdogan with 50.6% of the vote and Kilicdaroglu with 46.3%.
If no candidate receives 50% of the vote, the second round of the presidential and parliamentary elections is scheduled for May 28.
An article by the Middle East Eye highlights the potential influence of a silent electoral force in the upcoming Turkish elections, specifically the segment of approximately 11 million housewives who are eligible to vote. This group is seen as potentially playing a decisive role in the election as recent opinion polls indicate their leaning towards the ruling Justice and Development Party rather than other opposition parties.
Both Erdogan and Kilicdaroglu are aware of the significance of this voting bloc and have made promises to secure their support. In its election manifesto, the ruling party pledged to provide state-provided pensions to housewives like those received by working employees.
It is important to note that these opinion polls represented the current sentiment when they were conducted and that various factors, including voter turnout and potential shifts in preferences, can influence election outcomes. The final election results will determine the actual outcome.