Lebanon, Syria, Iraq: the "Shiite Crescent" is in danger of collapsing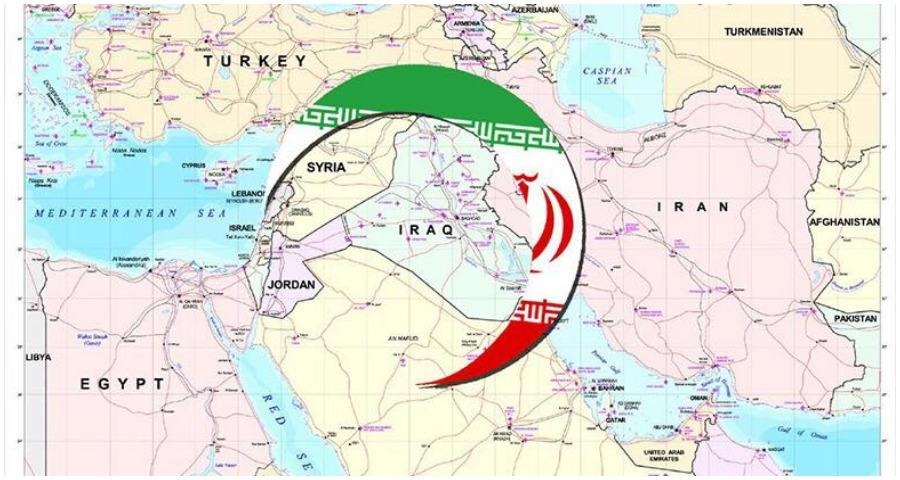 2023-01-30T11:51:41+00:00
Shafaq News/ The Islamic Republic of Iran's carefully crafted "Shiite Crescent" of Lebanon, Syria, and Iraq is going through a bad patch that could prove fatal. These countries that have fallen under Iranian "molarchy" are indeed facing dollar shortages, institutional chaos, economic turmoil, and civil war. As 2023 unfolds, the "Axis of Resistance" seems more in danger than ever of extended collapse, due more to the drying up of the dollar than to military attacks by its enemies.
Two states, Iran and Syria, are subject to very strict American and international sanctions, both political and economic. Iraq, which has an abundance of petrodollars, does not have this directly because its foreign currency account is hosted by the New York Federal Reserve. And because of the sanctions imposed on Iran, Washington is watching very closely the destination of the currencies available to the government in Baghdad. This surveillance has recently been tightened to suffocate the Iranian regime, to the point where Baghdad has to pay for Tehran's purchases in dinars, causing the Iraqi dinar to plummet and the Iranian rial to collapse. We remind you that in the summer of 2015, the US authorities froze the account of the Central Bank of Iraq at the Fed in order not to provide these resources to Daesh.
As for Lebanon, its political class in power, mainly the mafia, has been complicit in the systematic looting of the country under the benevolent gaze of Hezbollah, which, with the support of some quarters, has been able to share its share of the spoils with its patron and financiers. His militia, as well as the regime of Syrian President Bashar al-Assad.
At the mercy of his sponsors
These four countries are de facto bankrupt: Lebanon is institutionally paralyzed; Financially in default as of 2020, socially disintegrated despite transfers from diaspora to families at home.
In an internationalized civil war since 2011, Syria has been fragmented and occupied by several foreign armies, Turkey, Russia, the United States, Iran, and finally Israel for control of its airspace. The legal arsenal used to support sanctions for taking hostages of the American embassy in Iran, actively supporting Damascus and Tehran, or even developing a military nuclear program by the Islamic Republic, was further strengthened by the Caesar Act. Passed by the US Congress in December 2019 and entered into force in June 2020. The domestic concerns of the Iranian godfather – widely contested in the streets since September 2022 – and the impasse of Russian aggression in Ukraine are diverting the attention of Iran and Russia to their Syrian protégé. Strategic interests (infrastructures, deposits, electricity, telephone) have already been confiscated. Moscow and Teheran have given him such a voice that 50% of his bakeries are closed. The salary of an army lieutenant is now only $15 a month. In December, civil servants were asked not to go to work for ten days due to lack of fuel.
(Le Monde)