An Iraqi man makes $1,700 a month helping dig up and disable thousands of bombs in Iraq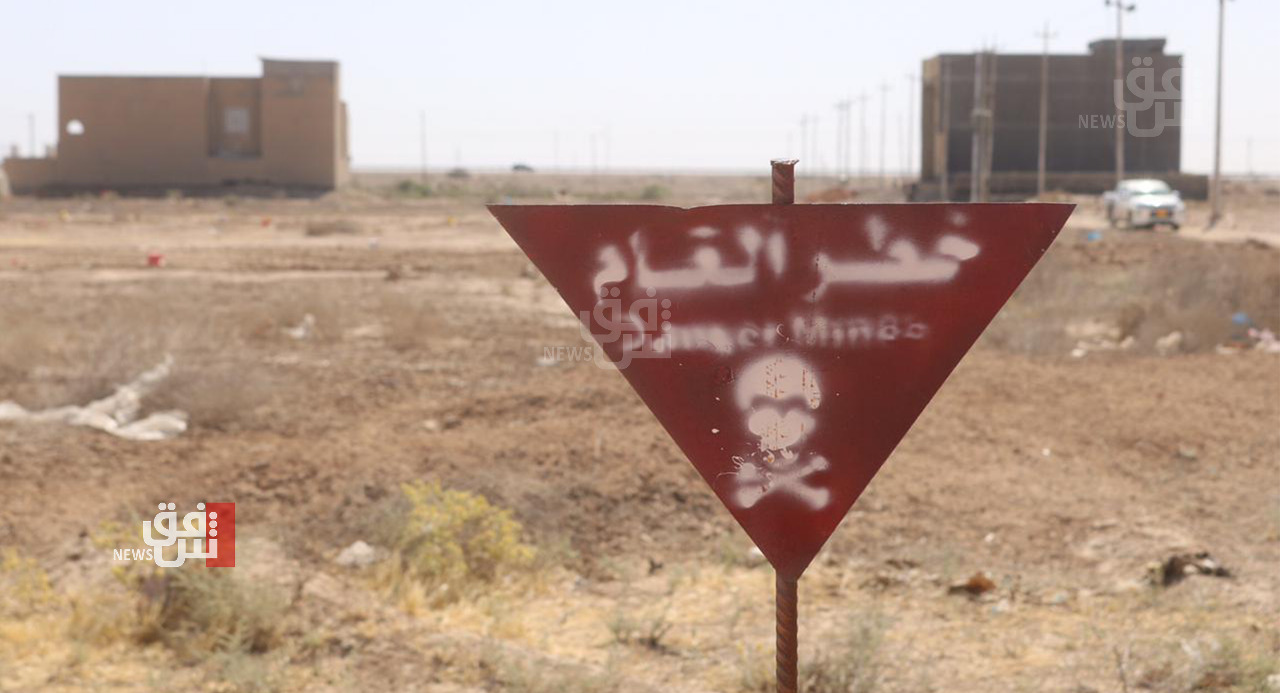 2023-01-26T19:51:25.000000Z
Shafaq News/ At its height in 2014, the Islamic State planted IEDs across Iraq but mostly in and around Mosul.
The Insider reported the story of a young Iraqi man who makes $1,700 a month helping dig up and disables thousands of bombs in Iraq.
Now, trained deminers are risking their lives seeking out and dismantling the explosives.
As the Islamic State militant group tried to take over Iraq in 2014, it left behind IEDs.
The prominence of these improvised explosive devices around Iraq has meant that highly trained deminers are now searching for and dismantling thousands of IEDS.
"Our job has a saying: 'There's no room for mistakes to happen twice. Because the first mistake will be death,'" Falah Hassan, a deminer, told Insider.
The Islamic State, also known as ISIS, planted most of the IEDs almost a decade ago.
Hassan told Insider that ISIS planted most of these IEDs in 2014. At its height, the militant group controlled as much as 40% of Iraq.
Most of the IEDs have been found in and around Mosul, the second-largest city in Iraq and the largest city controlled by ISIS.
Hassan said the IEDs were meant to keep Iraq's army from advancing on Mosul and civilian residents from leaving.
Insider followed Hassan and his team as they demined a site several miles outside Mosul.
The team met at a base where local NGO groups specializing in demining met before driving to the village of Abzakh, about 240 miles north of Baghdad.
The team starts by searching for the precise location of an IED with metal detectors.
Hassan told Insider the equipment used in the search and stabilization efforts is "heavy" and affects workers' bodies.
But beyond that, workers risk accidentally detonating the devices typically buried underground, which can detonate by the slightest touch.
"IEDs can be detonated in three different ways," Hassan said. "First, by a timer, and second, by an initiated order — by a wire or wirelessly using a phone. Third and last is by the victims themselves, either by pressure or movement."
The process requires precision and steadiness.
IEDs typically have a detonator, a battery, a primary charge, and a pressure plate that acts as a switch. While some may be covered in plastics, others are metals that could become shrapnel if the device explodes.
"The digging process is very scary and tough," Hassan said. "It requires steadiness and self-confidence to do it."
Even if a device doesn't have an obvious switch, it's usually loaded with chemicals that make it just as likely to explode, or, worse, the switch could be hidden.
IEDs killed or injured thousands of people in Iraq during the decade when ISIS advanced through the country.
Hassan makes $1,700 a month doing this.
Despite the risks, Hassan sees a lot of reward in his job, which sometimes includes disassembling 15 IEDs a day in the blazing heat of the Iraqi desert.
"I can see my achievements right away," he told Insider. "But, if I were a teacher, I would have to wait an entire year to see the results of my teaching on the students. The energy I get here is linked to being a humanitarian."