Masrour Barzani: Kurdistan is the Turkish trade gateway to Iraq .. Oglu: We have no problems with the Kurds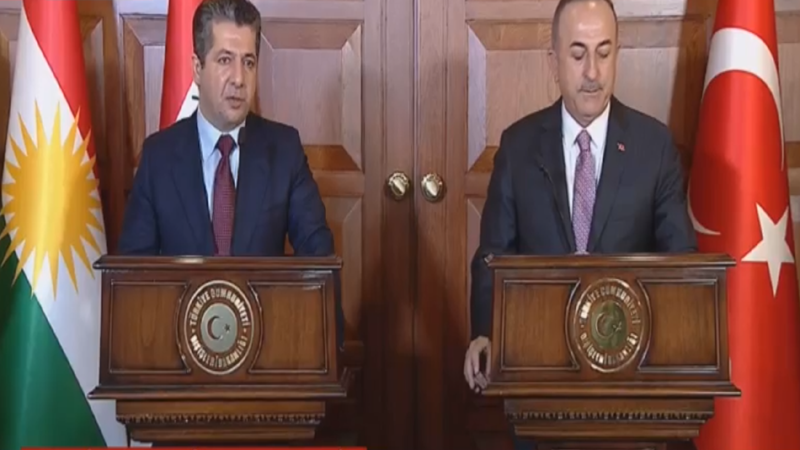 2019-11-28T13:35:18+00:00
Shafaq News/ The Prime Minster of Kurdistan Regional Government described the region on Thursday as the trade gate of Turkey to Iraq, stressing the need to raise trade exchange between Erbil and Ankara.
"Our discussions with Turkey are important both politically and historically," Barzani said in a joint news conference with Turkish Foreign Minister ,Mevlut Cevicoglu.
"We stressed the necessity of coexistence and peace in the region," he said, adding that "we agreed to raise the level of trade with Turkey."
Barzani said, "We in Kurdistan are open to dialogue with Baghdad," describing" Kurdistan region as a gateway to Turkish trade to Iraq."
He expressed his hope to increase cooperation and solve many issues concerning the security situation in the region
"We are pleased with Turkey's cooperation with the United Nations in hosting Syrian refugees and we hope they will return to their areas and should not be forcibly returned," Barzani said.
For his part, Oglu said during the conference that "we have no problems with the Kurds or Peshmerga," adding that Turkey provided assistance to Peshmerga while they were in Kobani.
He went on to say, "We discussed with Barzani the file of the security situation in the region," expressing thanks to " Kurdistan government for its cooperation in the file of trade with Turkey."