KRG: We will contribute to increase the financial revenues of Iraq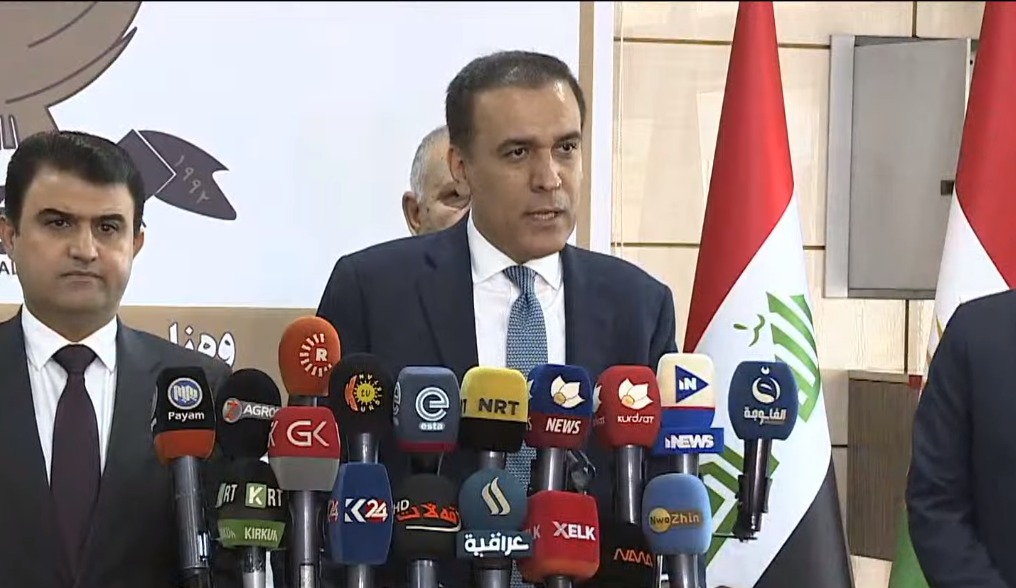 2019-12-05T08:43:00+00:00
Shafaq News/ The Secretary of the Council of Ministers of Kurdistan Region ,Amanj Rahim confirmed on Thursday that the region will contribute to raising financial revenues for Iraq, according to the agreement reached with the federal government on the budget and oil.
Rahim said at a joint press conference with Minister of Finance , Awat Sheikh Janab and Chairman of the Cabinet of the Council of Ministers ,Omid Sabah that the federal budget for 2020 is still in the process of legislation
He added that Kurdistan region will contribute to increase financial revenues for Iraq in accordance with the agreement we reached with Baghdad, stressing that the recent agreement is in the interest of both sides.
"Iraq has borrowed $ 62 billion, part of which has nothing to do with Kurdistan region," Rahim said.
He pointed out that the region will provide Baghdad with information about the debt of Kurdistan region, adding that the debt of the region will be fixed in the financial budget for next year.
Rahim said there was an understanding between Erbil and Baghdad about the debt.