KRG announces reasons behind the arrest of Duhok demonstrators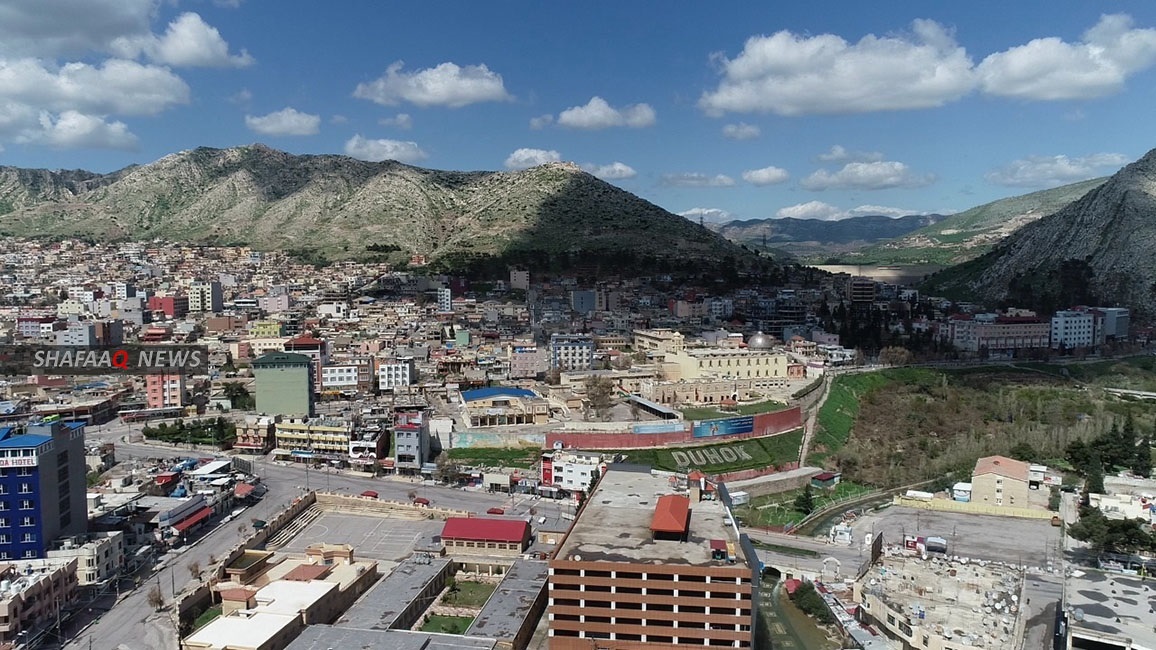 2020-05-19T13:55:10+00:00
Shafaq News / The coordinator of international recommendations in Kurdistan Regional Government (KRG), Dindar Zebari announced on Tuesday that the protesters in Duhok in Kurdistan were arrested for violating the preventive measures to curb the spread of Corona virus.
Zebari said in a statement today that 19 people were detained on Saturday, 16/5/2020. As they were arrested for organizing unauthorized demonstrations, along with many others, for violating government instructions related to the outbreak of Coronavirus, Dohuk Governorate did not grant permission for this demonstration. "
The protesters added that they did not wear masks or gloves and did not commit to social distancing measures. So Dohuk police tried to break up the crowds but the protesters did not comply. However, all 19 individuals were released on bail afterwards. Though, other demonstrators were arrested on the basis of individual lawsuits filed by police officers with minor injuries.
"According to the Appeals Court in Dohuk, protesters were arrested for violating government instructions - as stipulated in Article 240 of the Iraqi Penal Code not because of a misdemeanor or crime. The above article enables the government to initiate legal proceedings with violators if  violation instructions were issued. "
Zebari noted that a journalist was arrested during the protest, but declared that he was in the final stages of the investigation; After that he was only released (not on bail).
"In general, the arrested protesters were not journalists therefore they were suspected of arranging riots. Otherwise, Kurdistan Press Law was fully active. The protest in Duhok was mainly driven by political objectives. Their permission was denied to organize a demonstration. Any claims by the teachers union or a group of teachers beforehand this protest was very politicized.
"The majority of the demonstrators came from outside Duhok. Moreover, members of the political bureau of some opposition parties participated directly, in addition to the political cadres of some parties. furthermore, according to some information from the security services, workers affiliated with Kurdistan Worker's Party incited to protest .
He also said, "The practice of journalism in Kurdistan Region is guaranteed and regulated by law. In cases of defamation, the spread of violence, vandalism, and slander, Iraqi Penal Code No. 111 of 1969 will be implemented. The case involving defamation is often subject to the Misuse of Communications Devices Act."
"These exceptions should not be viewed as wrong, because journalists will face these laws when they violate them, or if the violations involve legal measures provided for by other laws," Zebari concluded his statement. The press law enacted by Kurdistan Parliament will be appliedmeven under previous circumstances, a journalist can only be detained by court order, and the approval of Kurdistan Journalists Syndicate. "