University Students Celebrate Iraq's Rich Heritage at Erbil's Cultural Festival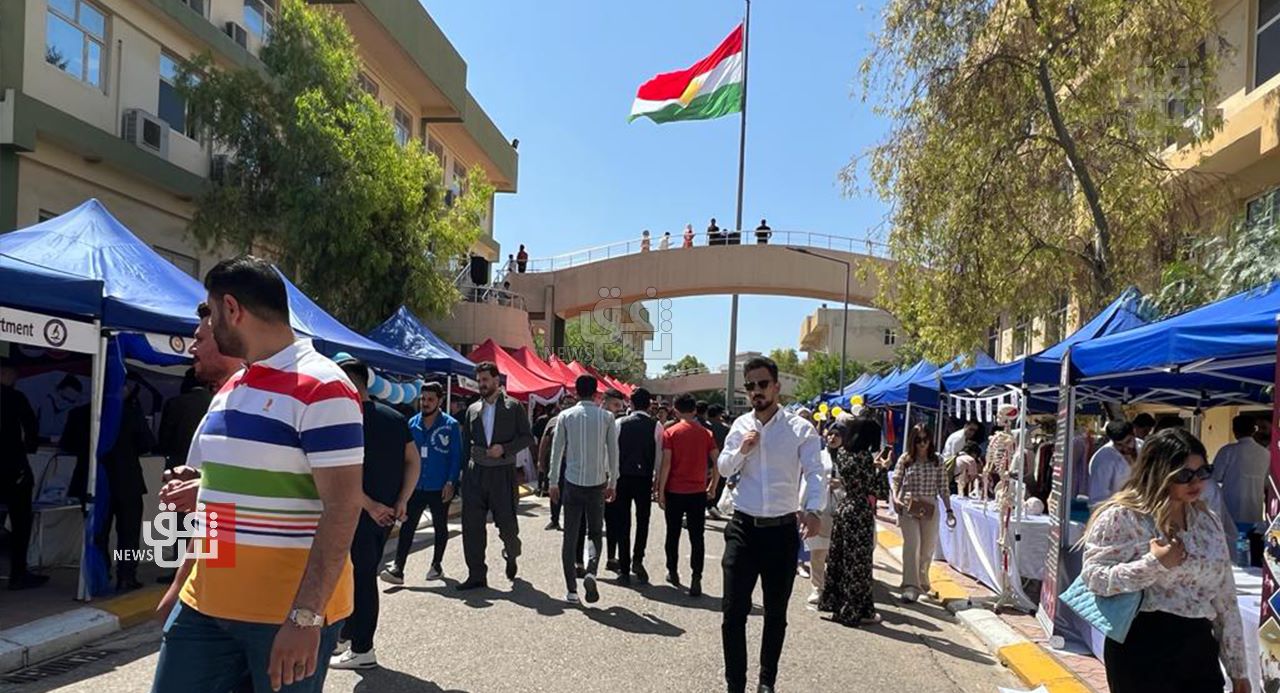 2023-05-14T09:35:42+00:00
Shafaq News/ The city of Erbil, the capital city of the Kurdistan Region, came alive on Sunday as university students from diverse backgrounds came together to revel in the richness of Iraq's multifaceted traditions and culture.
Students from various departments of Cihan University in Erbil enthusiastically participated in a day-long cultural festival celebrating Iraq's heritage and traditions.
Omar Mahmoud, a nursing student and participant in the festival, detailed the contributions of his cohort to Shafaq News Agency, "today, we are providing rapid medical services such as blood pressure and sugar measurements. Additionally, we are selling medical and cosmetic products."
The festival boasted an extensive array of traditional foods and popular dishes, representing the myriad regions and ethnic backgrounds of Iraq. Sima Sardar, another festival attendee, elaborated on the culinary offerings: "we present traditional Iraqi cuisine from diverse regions and nationalities, including Dolma, Biryani, and Kibbeh in both Kurdish and Arabic styles, as well as Turkmen-style dishes. This exemplifies the multifaceted cultures and ethnicities that coexist in Iraq."
Folk music performances further enriched the diverse festival activities, drawing on ancient traditional songs and historical musical instruments.
Kamran Abdulaziz, a performer, said, "Folk music is a highlight of the festival. We play traditional songs using historical and heritage instruments, emphasizing the festival's central focus on our rich cultural heritage."