Turkish shelling ignites fires in large agricultural lands in Duhok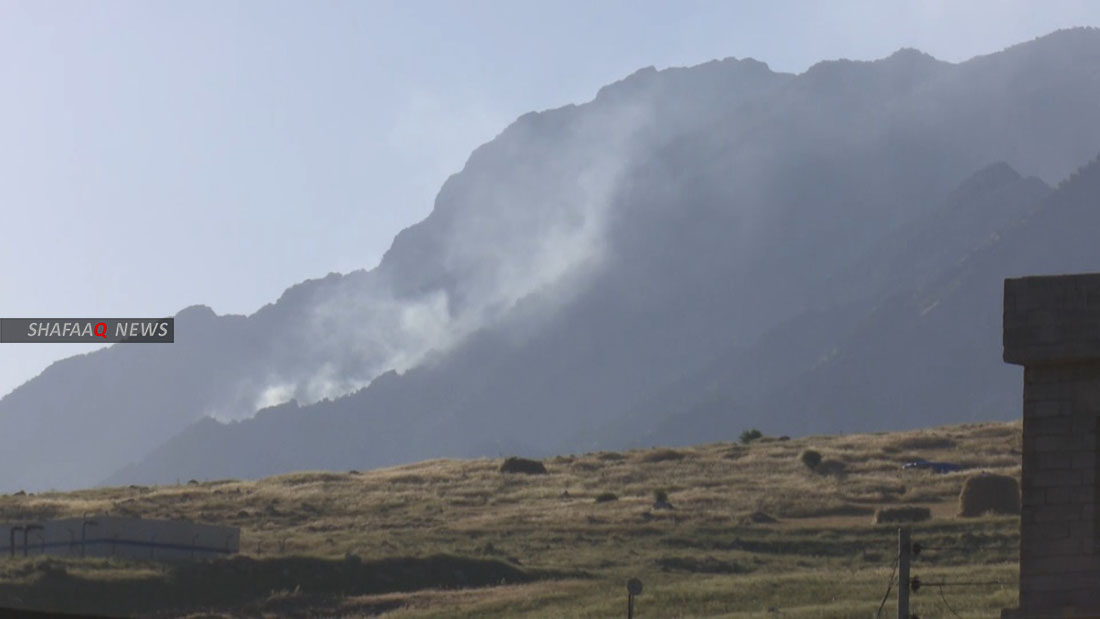 2020-09-25T16:10:35+00:00
Shafaq News / A military source in Kurdistan Region stated on Friday that Turkish artillery bombed a mountainous area in Duhok Governorate.
The source told Shafaq News Agency, "Turkish artillery bombed this afternoon, mountains that overlook the Darkar border area with Turkey, north of Zakho district", adding, "the bombing ignited fires that broke out in large agricultural lands in the district".
Ankara has intensified military operations on border areas of Kurdistan Region since mid-June, which has caused human and material losses to border villages.
Iraqi Prime Minister Mustafa Al-Kadhimi, earlier paid a visit to Zakho district in Dohuk Governorate of the Kurdistan Region, which is testifying Turkish bombardment, as he inspected Ibrahim Al-Khalil border-crossing with Turkey and a camp for the displaced.