Turkish president honors Kurdish personnel for relief efforts in the aftermath of the Feb. 6 quake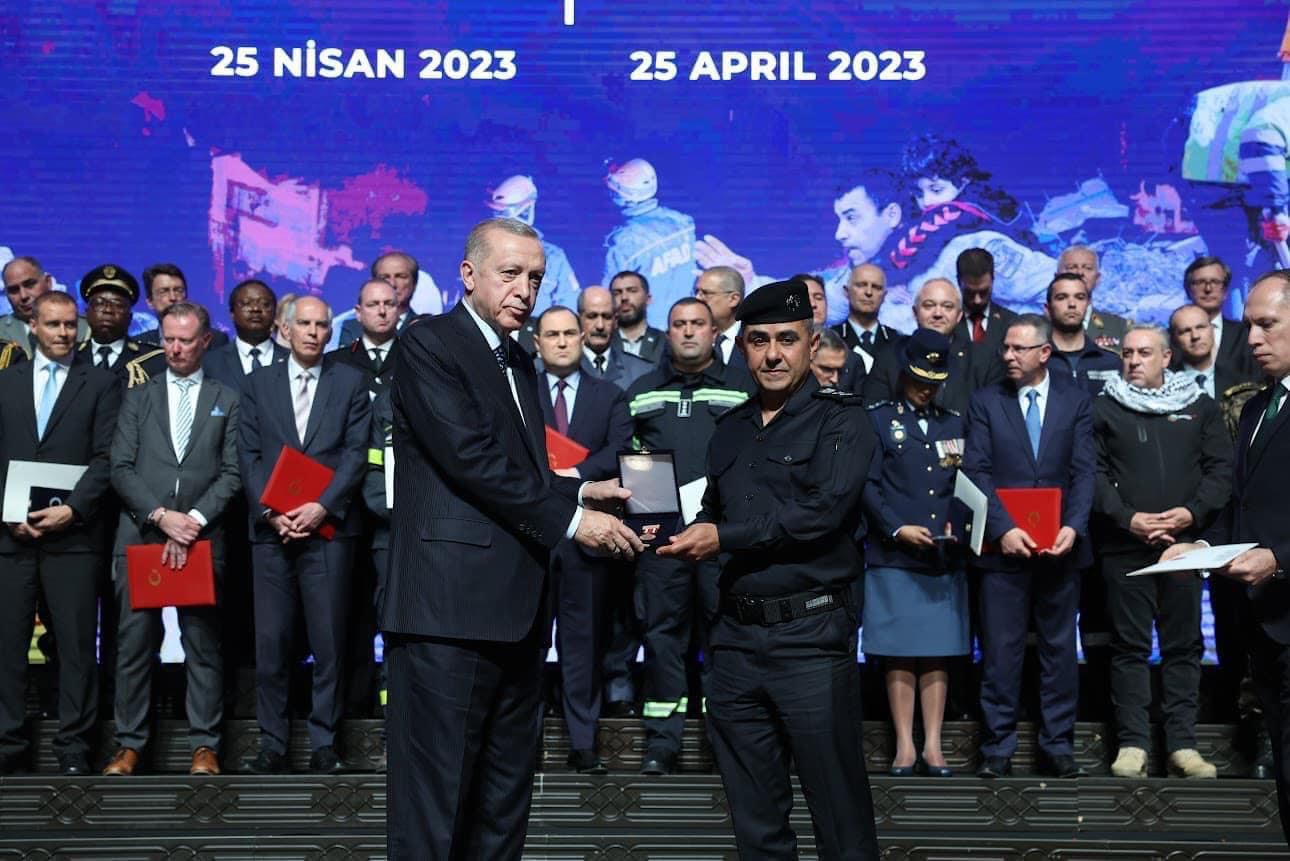 2023-04-26T21:09:19+00:00
Shafaq News/ Turkish President Recep Tayyip Erdogan honored Kurdish relief teams in a formal ceremony, acknowledging their contributions following recent earthquakes, Kurdistan's interior ministry said on Wednesday.
The ministry's statement that President Erdogan praised both local and international relief teams for their vital assistance during the aftermath of the earthquakes.
The ceremony featured Colonel Tahsin Shoroe, a representative of the Kurdish teams, who was awarded the State and Great Sacrifice Medal in recognition of their efforts.
Relief teams from the KRG's Health and Interior Ministries, the Iraqi Red Crescent in Erbil, and the Barzani Charity Foundation (BCF) were dispatched to Turkey on February 6th in response to the devastating earthquakes that killed more than 50,000 persons in Turkey and Syria.