Turkish bombardment causes massive fires in Duhok farms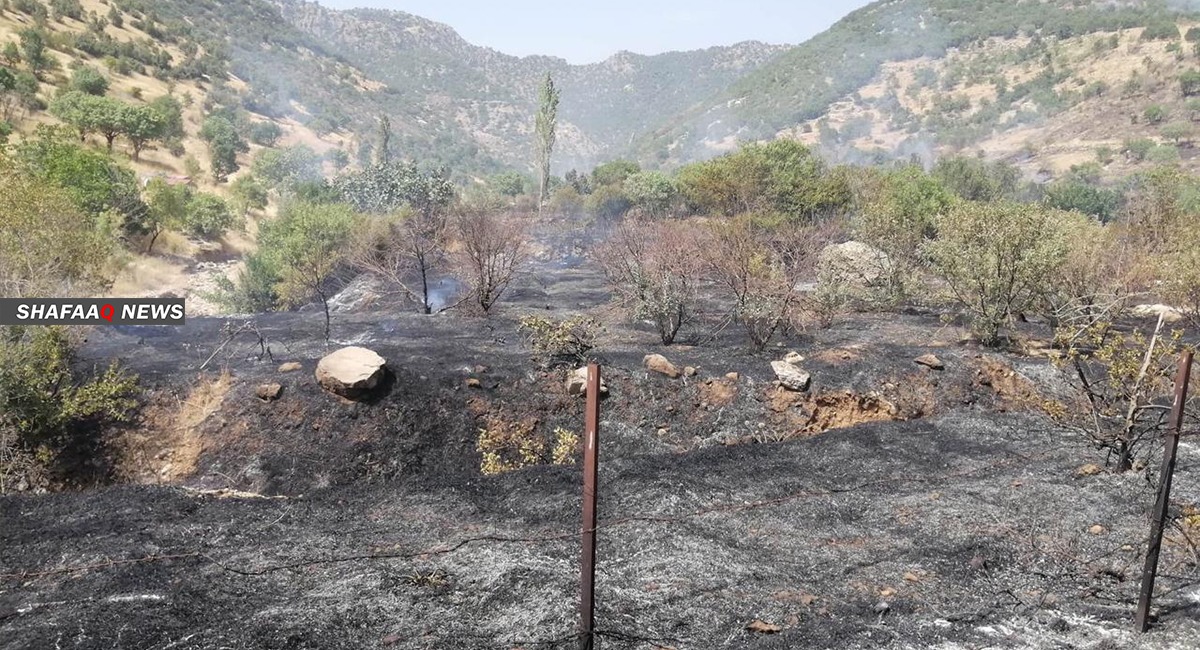 2020-07-29T15:43:59+00:00
Shafaq News / A local official in Duhok governorate reported, on Wednesday, that fires broke out in farms as a result of armed clashes between the Turkish army and PKK fighters in the governorate.
The director of zakho district, Zirvan Moussa, told Shafaq News agency, "Armed clashes erupted between Kurdistan Workers Party and the Turkish army in the vicinity of Shransh village, north of Darkar district".
Turkish forces have penetrated several regions of Kurdistan Region since mid-June, as part of a large-scale military campaign to pursue PKK fighters, which are opposed to Ankara.
Moussa explained, "the clashes took place last night, and resulted in great material damages in more than 20 farms in the area, as well as massive fires in nearby forests".
The Turkish ground incursion was accompanied by heavy artillery shelling, causing great material losses.
The bombing sparked condemnation of Kurdistan Regional Government, which also demanded Kurdistan Workers' fighters to leave the region to avoid tensions.
Baghdad also condemned the Turkish attacks and summoned the Turkish ambassador twice and delivered two strongly worded protest notes, and the federal government deployed border guards at several points in the Duhok governorate on the Turkish border.