Turkish army attacks a village in Duhok with heavy Machine gun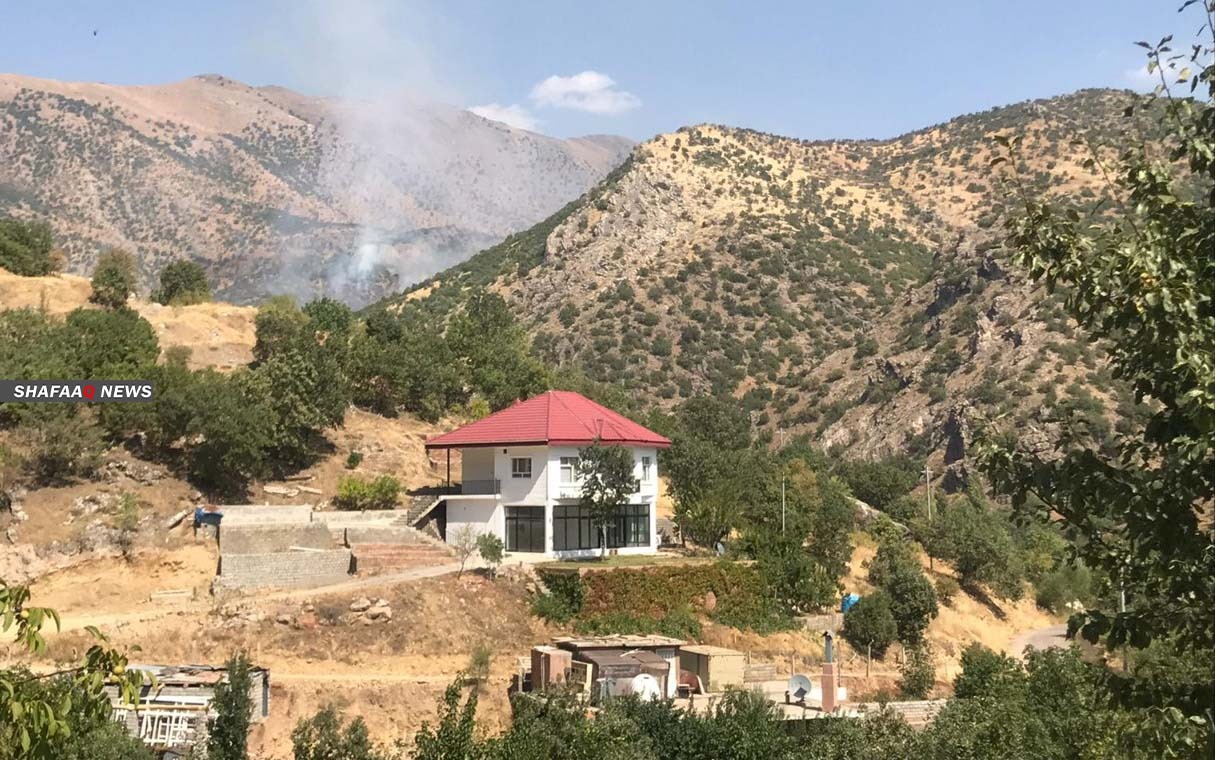 2020-09-18T12:04:48+00:00
Shafaq News / The Turkish artillery attacked with heavy machine gun today, Friday, a village in Al-Imadiyah district, 70 km north of the city of Duhok.
The civilian activist, Bevrin Berwari, told Shafaq News agency that Turkish army attacked the vicinity of Badhi village in Al-Imadiyah district with the anti-aircraft heavy machine gun "DSHK".
The activist explained that major fire broke out in large agricultural areas and forests in Mount Sharani overlooking the aforementioned village.
Turkish aircraft and artillery have been intensively bombing border areas in Kurdistan Region since June 21, 2020, in attacks they say are targeting the anti-Ankara Kurdistan Workers Party (PKK) fighters.
The attacks led to human and material losses in border villages of Kurdistan Region, which prompted the regional government's condemnation and the Iraqi government's summoning of Turkey's ambassador to Baghdad more than once.
For years, the Turkish army has been carrying out military operations against Kurdish militants, whom it considers terrorists, in response to attacks carried out or planned by the PKK.